You never know what you'll find when you turn a corner in Lisbon, perhaps a miracle man.
Near NOVA University Medical School, not far from the central city, we found this statue surrounded by flowers and innumerable plaques in the shape of rectangles and hearts, each inscribed with appreciative words. The pile looked like large Valentine candies.
Why are these here, we wondered.
We discovered that the statue honored the late 19th century doctor, José Tomás de Sousa Martins. He struggled tirelessly to cure tuberculosis, especially among the poor. And he lobbied to build sanatoria for them in the "healthful" Serra de Estrela mountains at the far north of Portugal, though the effort succeeded only after his death.
So revered was he that a cult-like following enveloped his memory, as if he were a saint, for his supposed power to cure all manner of ailments – even today. The plaques come from those who believe in that power.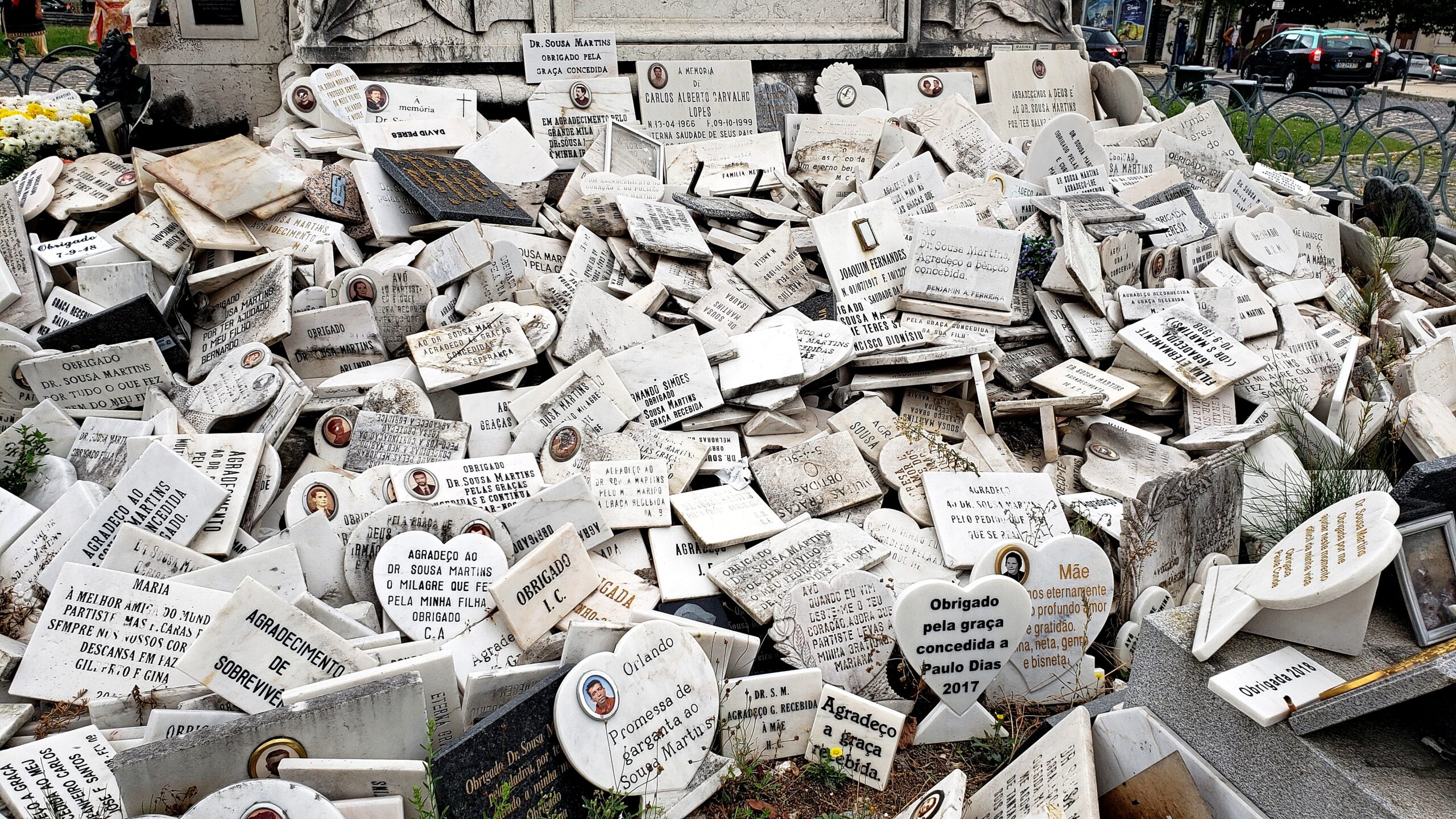 Only later did we realize that the good doctor is also honored in the naming of a short street near us. We have been accustomed to walk along it often when we take healthy, even if not miraculous, walks.
(To enlarge any picture above, click on it. Also, for more pictures from Portugal, CLICK HERE to view the slideshow at the end of the itinerary page.)