Parque Florestal de Monsanto may not be the most challenging peak in the area.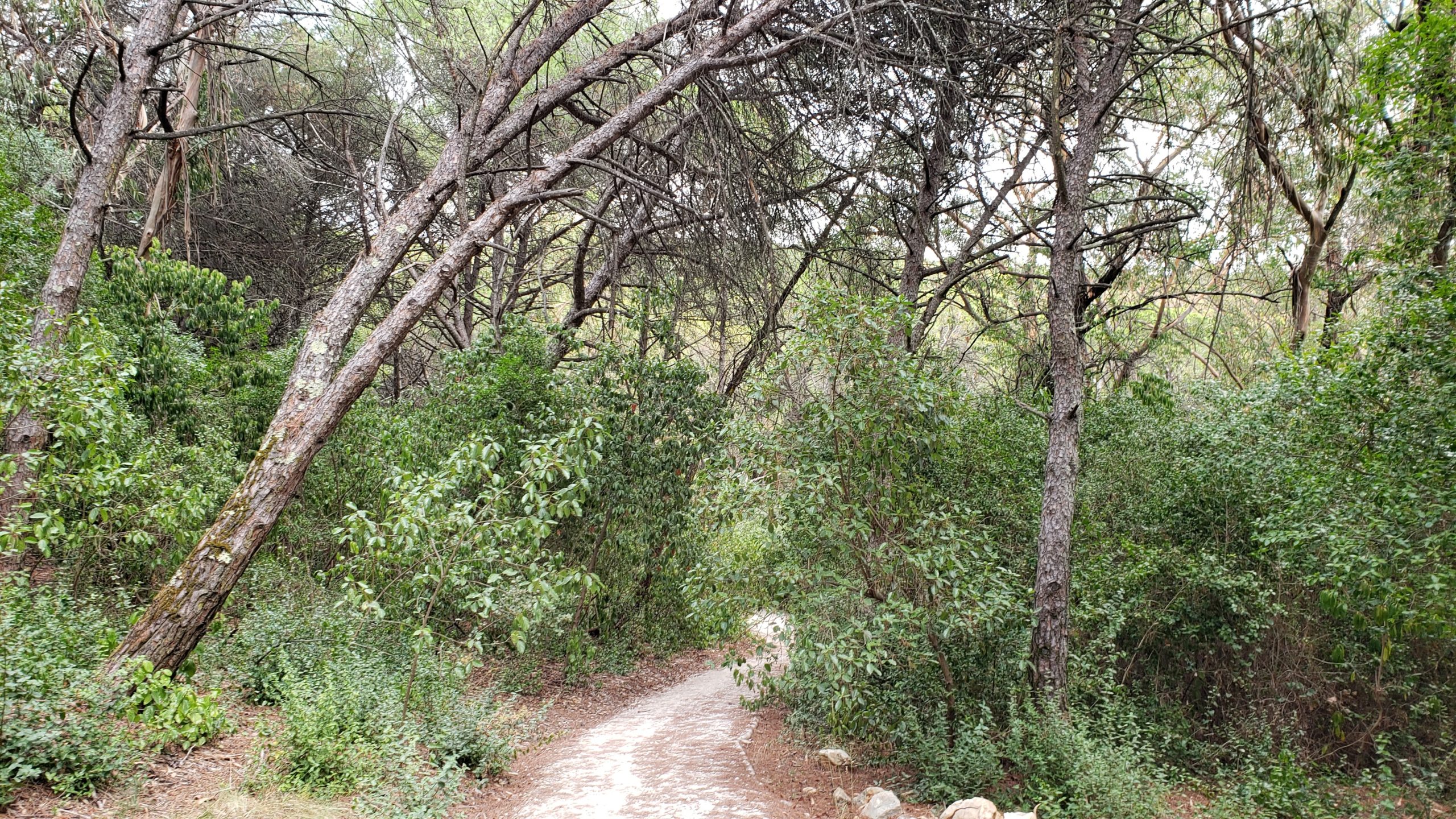 But our measurement of its climb at 120 meters or so, makes it a higher altitude within Lisbon than Sao Jorge castle or the Miradouras.
Most of the trails wander through extensive tree cover with just peek-a-boo views of the city around you. So, despite encircling highways, we often felt completely transported into a woodland realm on the 7.5km blue trail.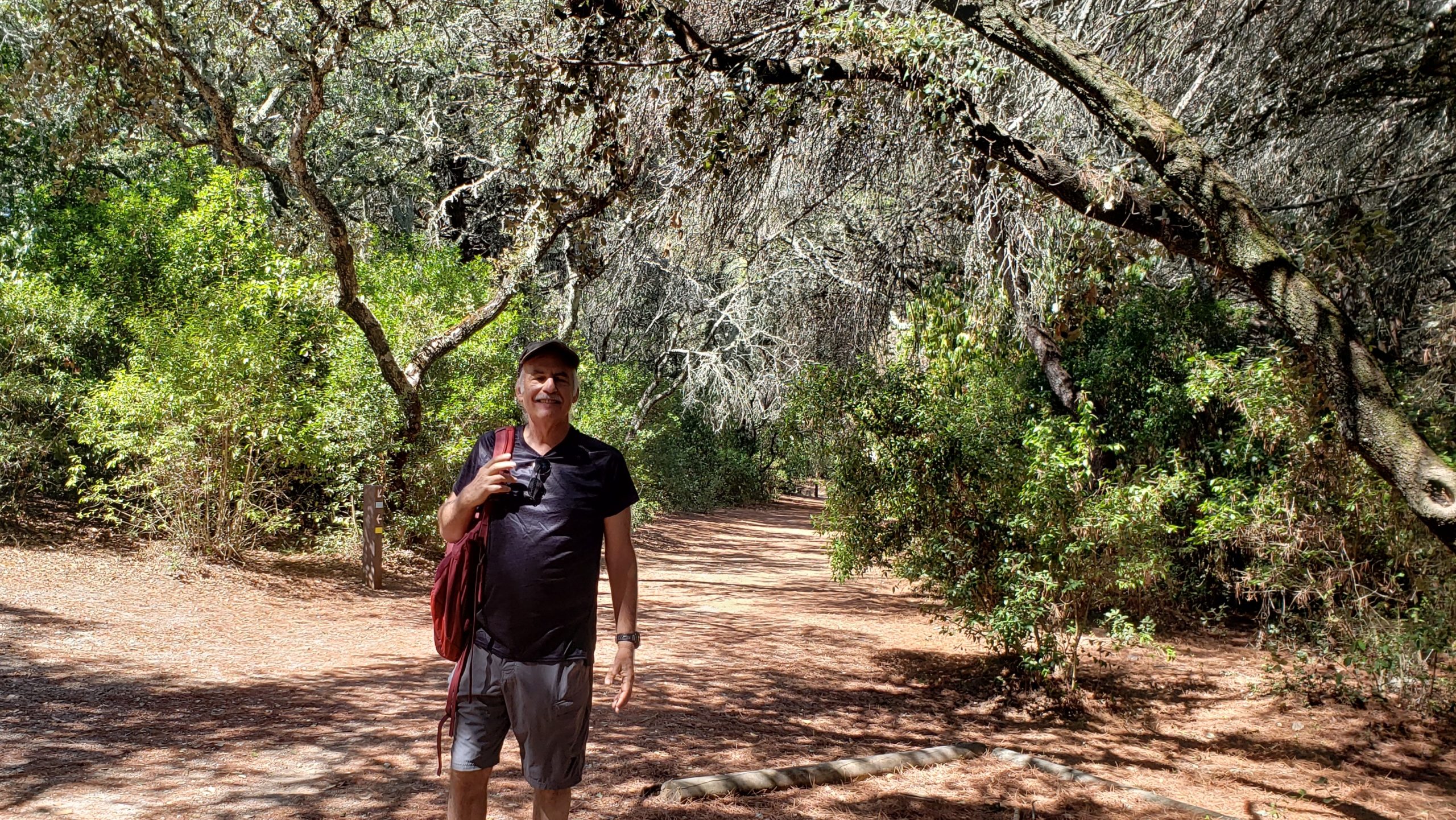 Well, perhaps not completely. On weekends, lots of bikers and runners take on the challenge and keep the trails busy, but not annoyingly so.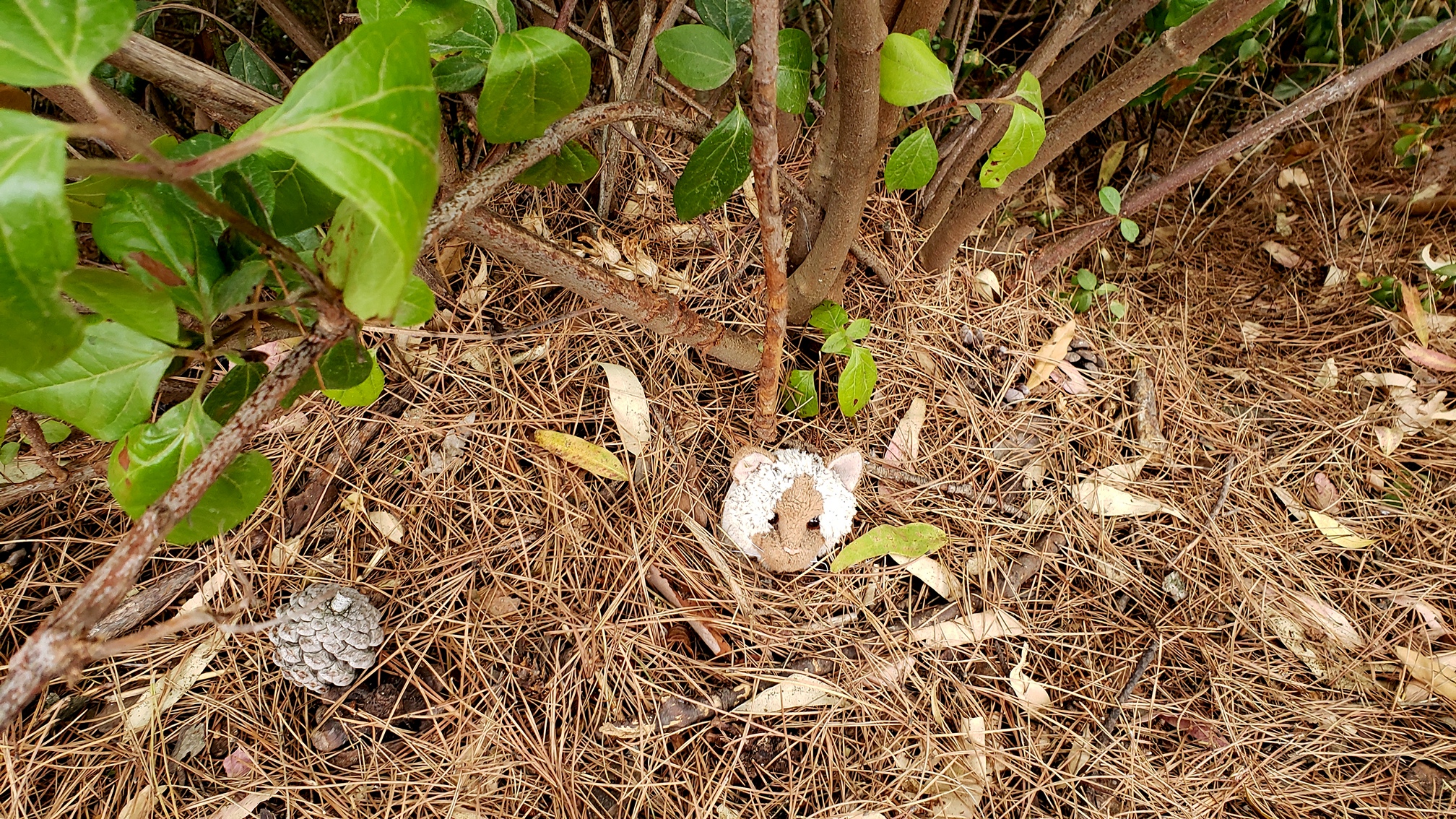 And there are occasional oddities to amuse because of the entangling of city and woods.
Atop Monsanto, sprawls a fenced and guarded military base. But the most interesting towers deep set in the woods come from the 18th century water system that followed a Roman water route.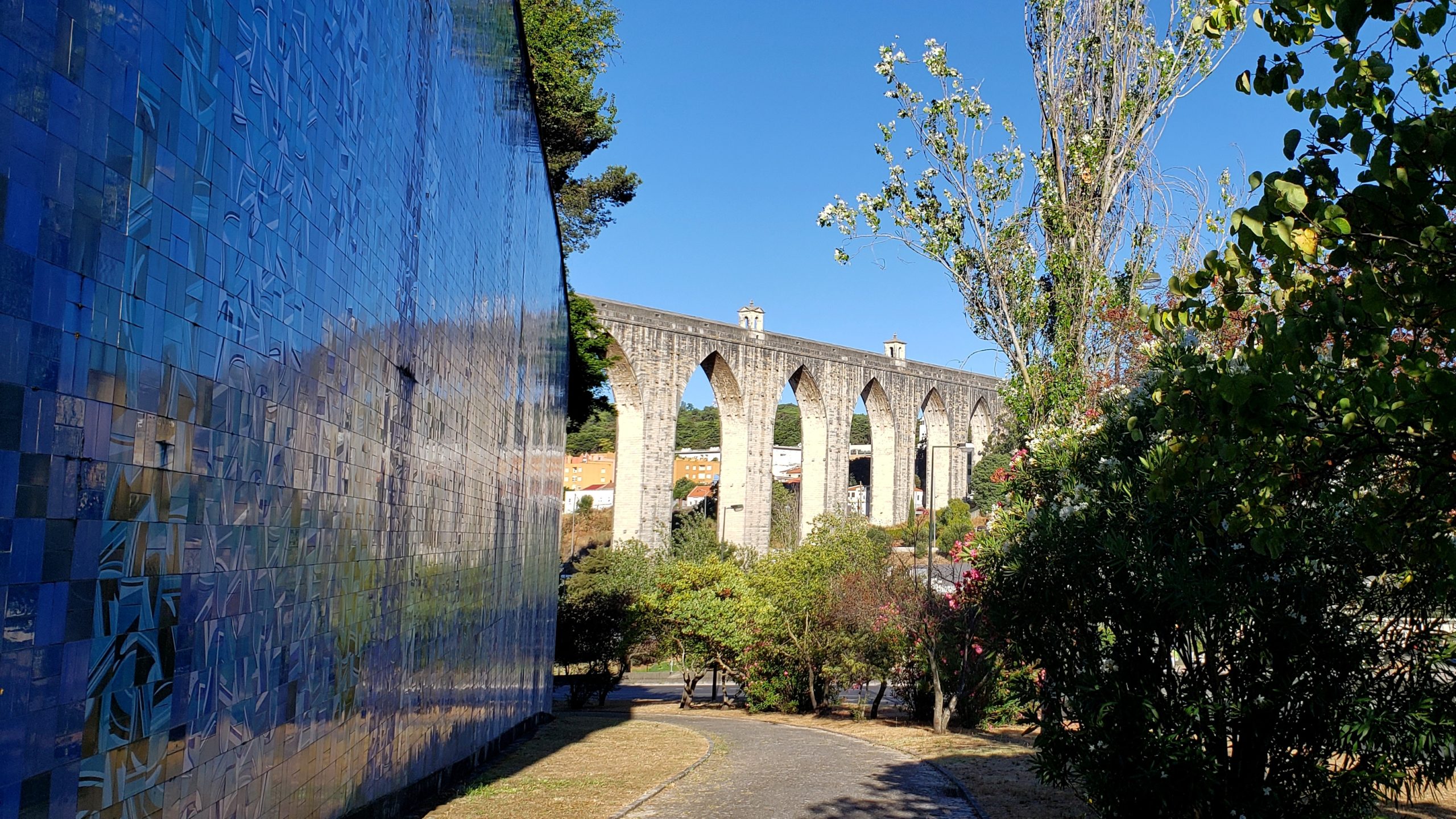 Its most spectacular display consists of the close-by arches of the Aqueduto das aguas livres.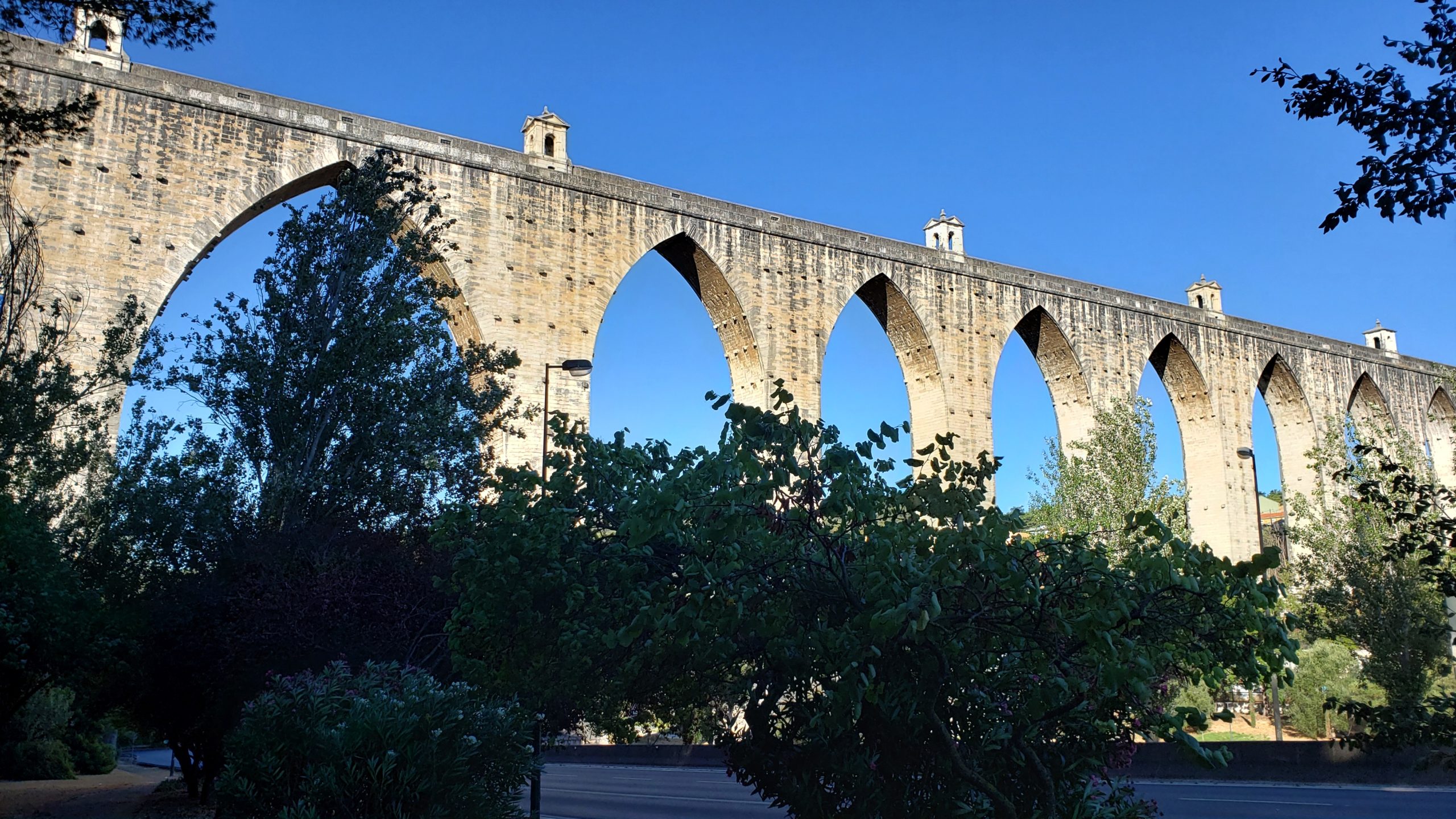 The aqueduct looms over a busy highway, but one can still follow a path down and alongside this impressive structure on the way to the woods of Monsanto.
(To enlarge any picture above, click on it. Also, for more pictures from Portugal, CLICK HERE to view the slideshow at the end of the itinerary page.)