It felt so good to be touring once more. After 3 full months of restrictions, lockdowns and curfews in Jordan – plus a few stumbles on arranging a car rental – we were freed to take a trip to the countryside near Amman and the Dead Sea.
The small Ottoman-style town of Iraq Al-Amir is set within the valley of Wadi As-Seer, just beyond the outskirts of Amman. Though we missed its spring wildflower display, the abundant olive and fig groves were flourishing, surprisingly green even in summer. And some trees still brandished colorful blooms.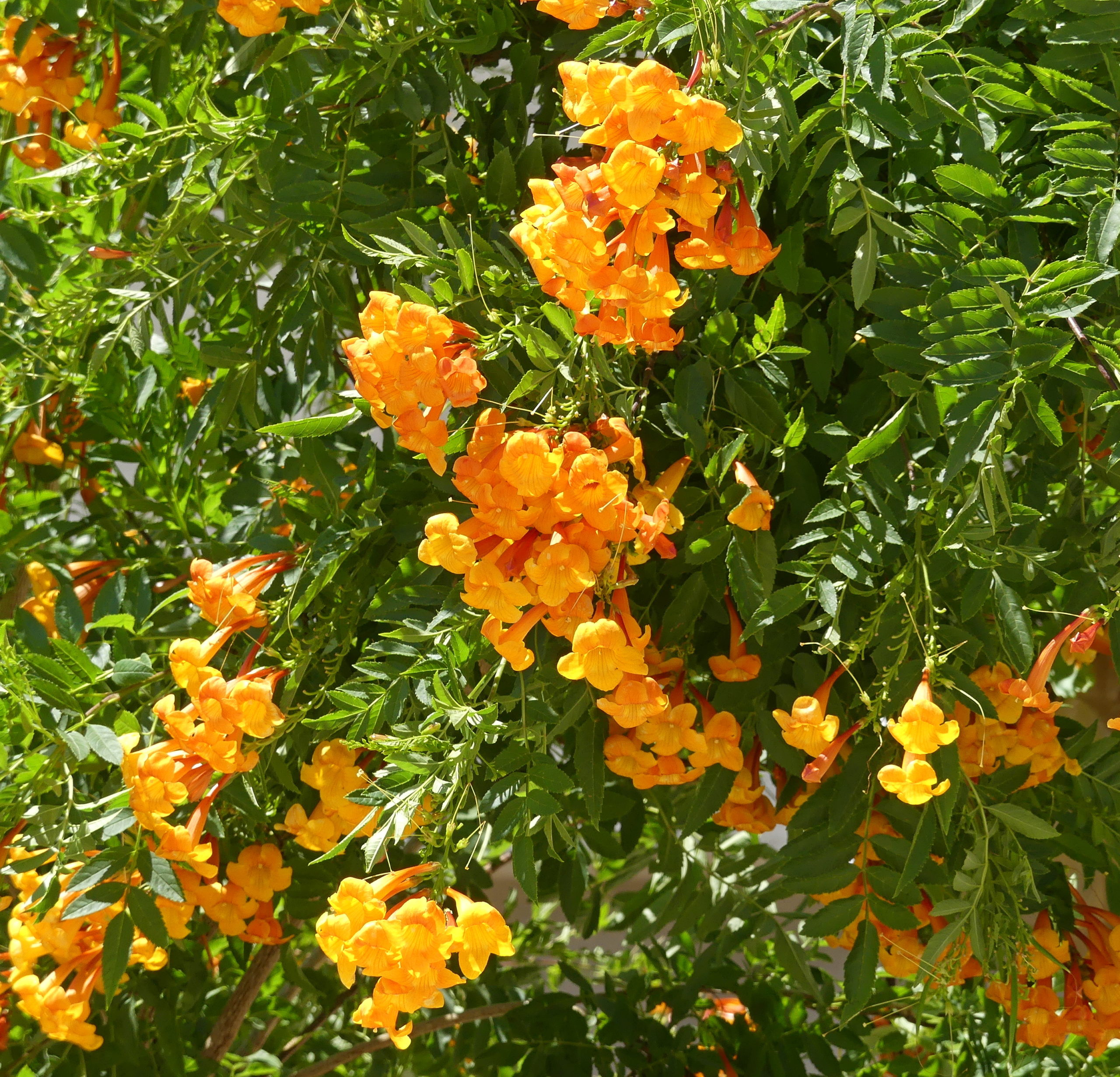 The town features a women's collective that makes handicrafts and clothing, a worthy enterprise to support the community beyond agriculture.
Yet the highlight of our long delayed venture beyond Amman was the imposing Qasr al Abd. Though called a fortress (qasr), this restored structure of massive, creamy blocks is now considered a 2200 year old villa built by an ancient Jewish group.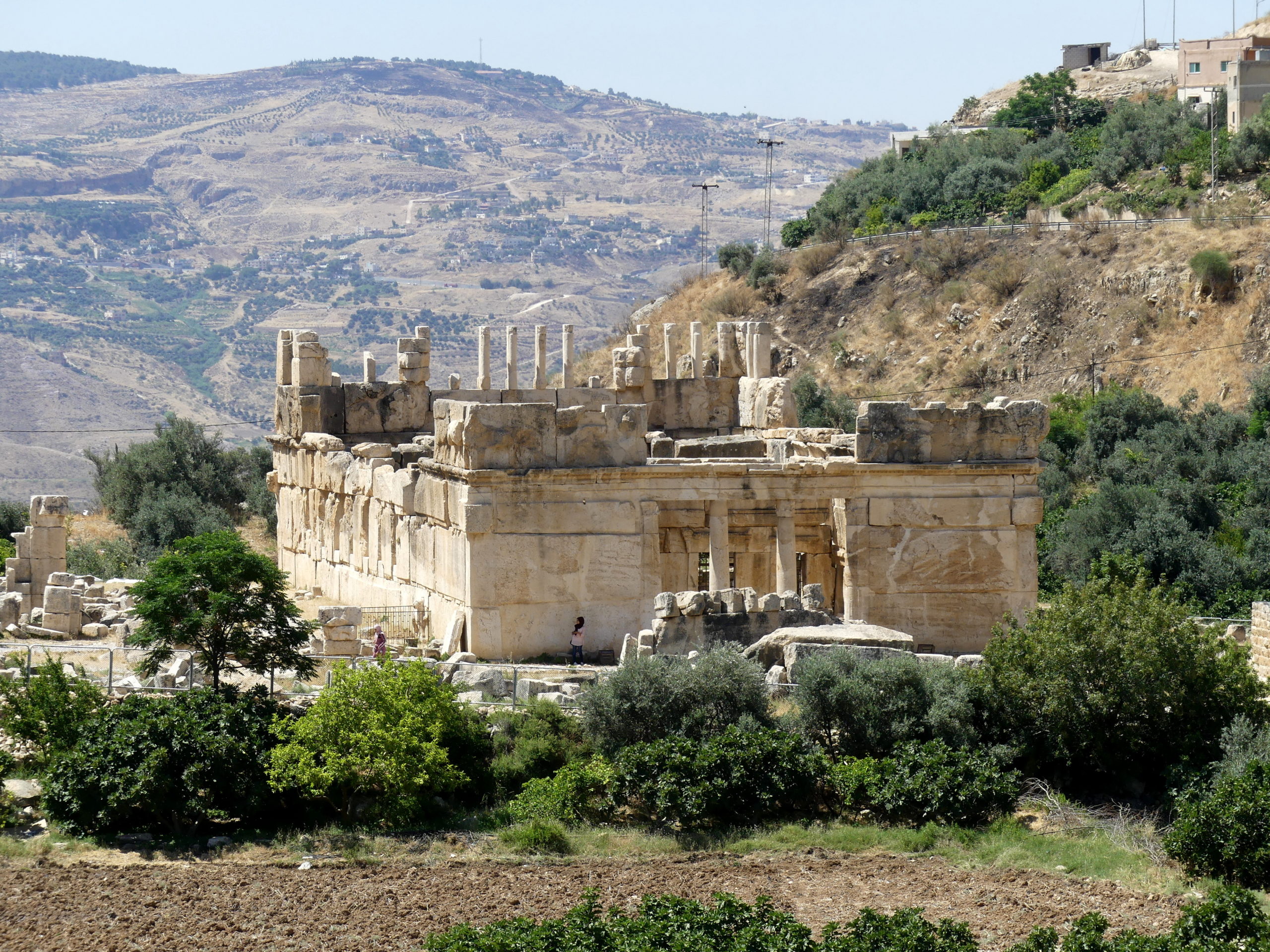 The reconstructed Qasr al Abd was still used into the Byzantine period, when it was knocked apart some 500 years after its construction by a huge earthquake that drove people out of Amman as well. The large stones were too narrow to withstand the shaking.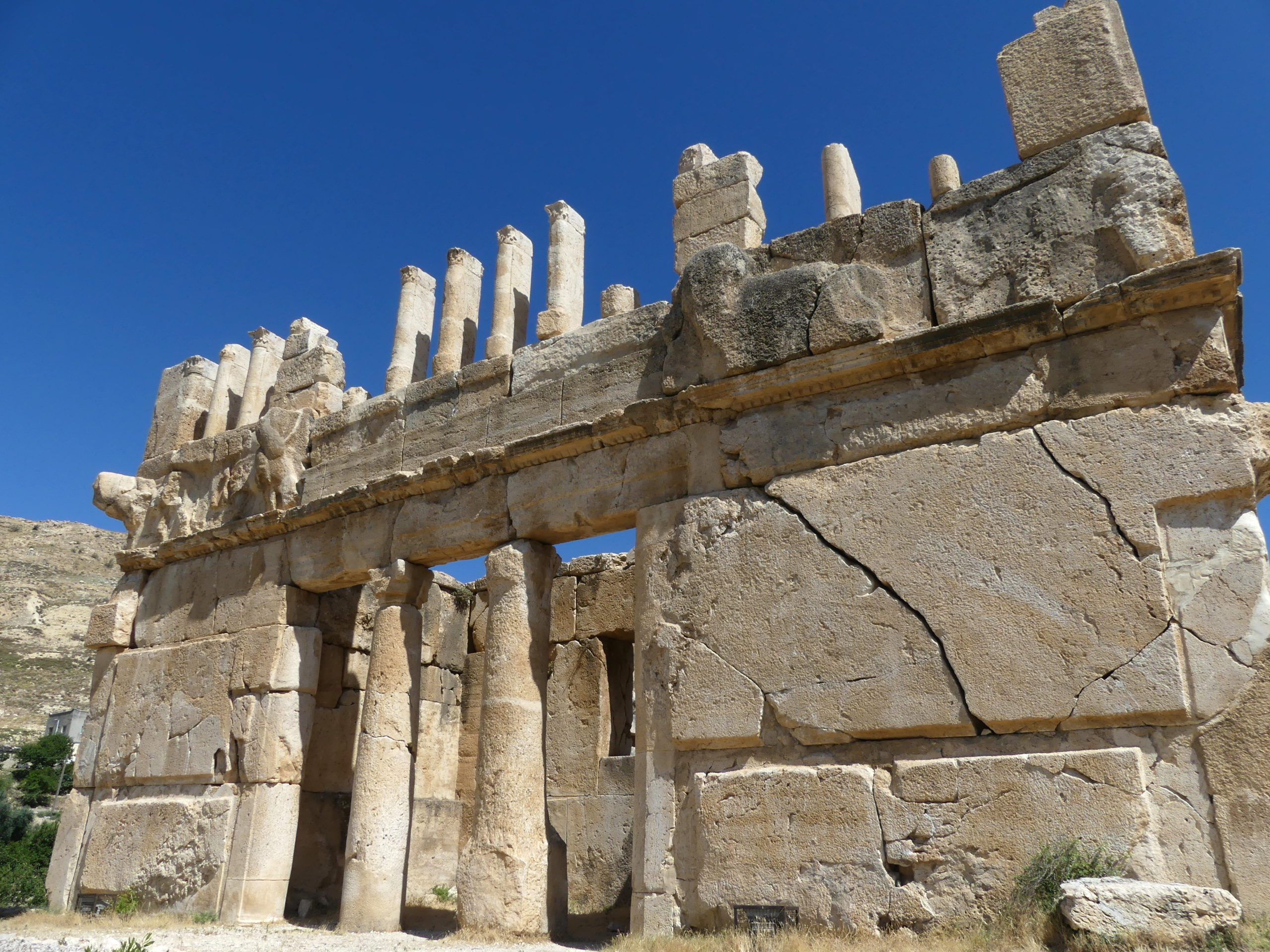 Some delightful details survived, like these guardian panther fountains that used to nourish visitors at ground level along corners of Qasr al Abd.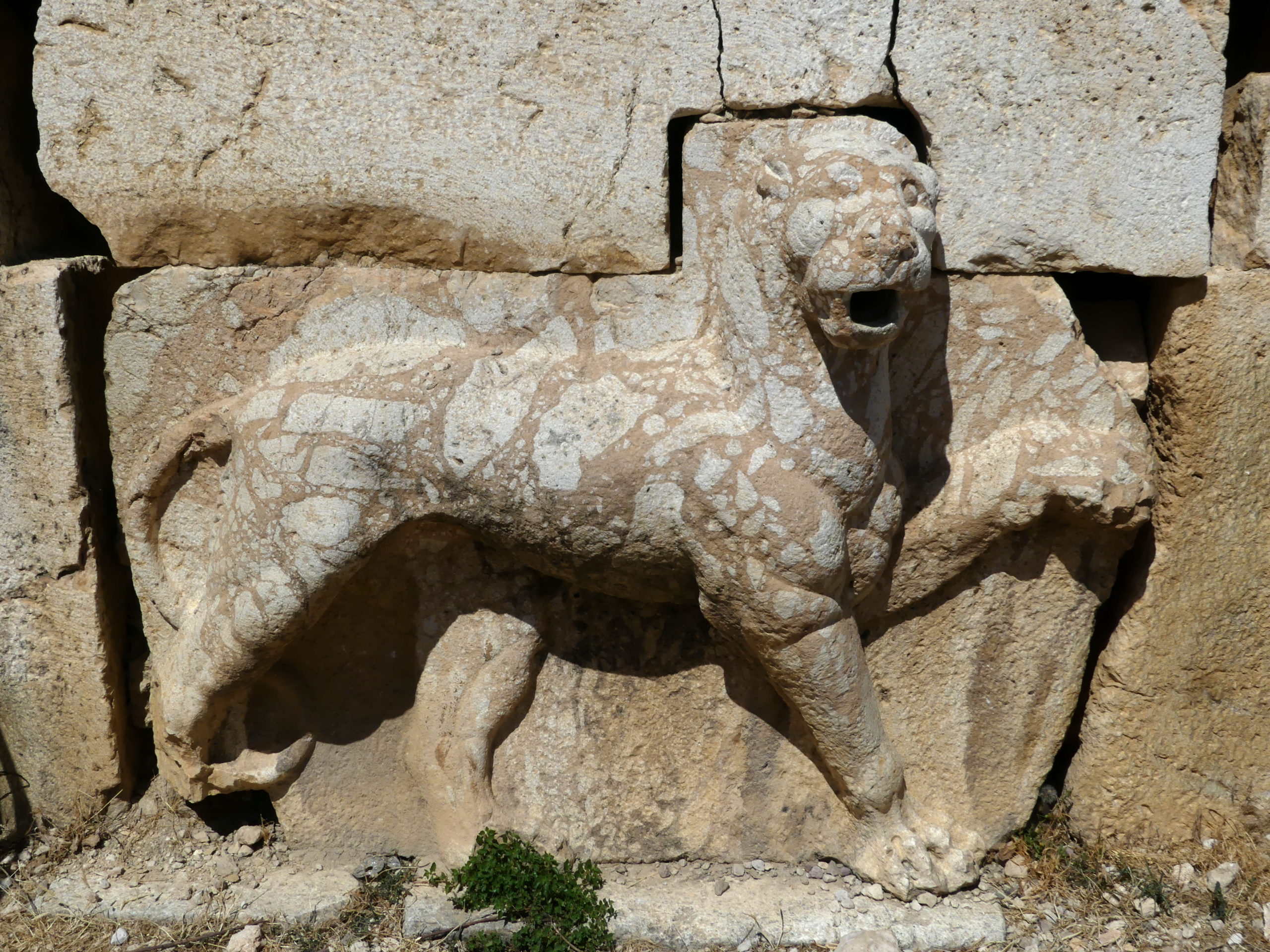 Amid the rubble of pillars and pieces, other interesting bits littered the near landscape, like this old Corinthian capital.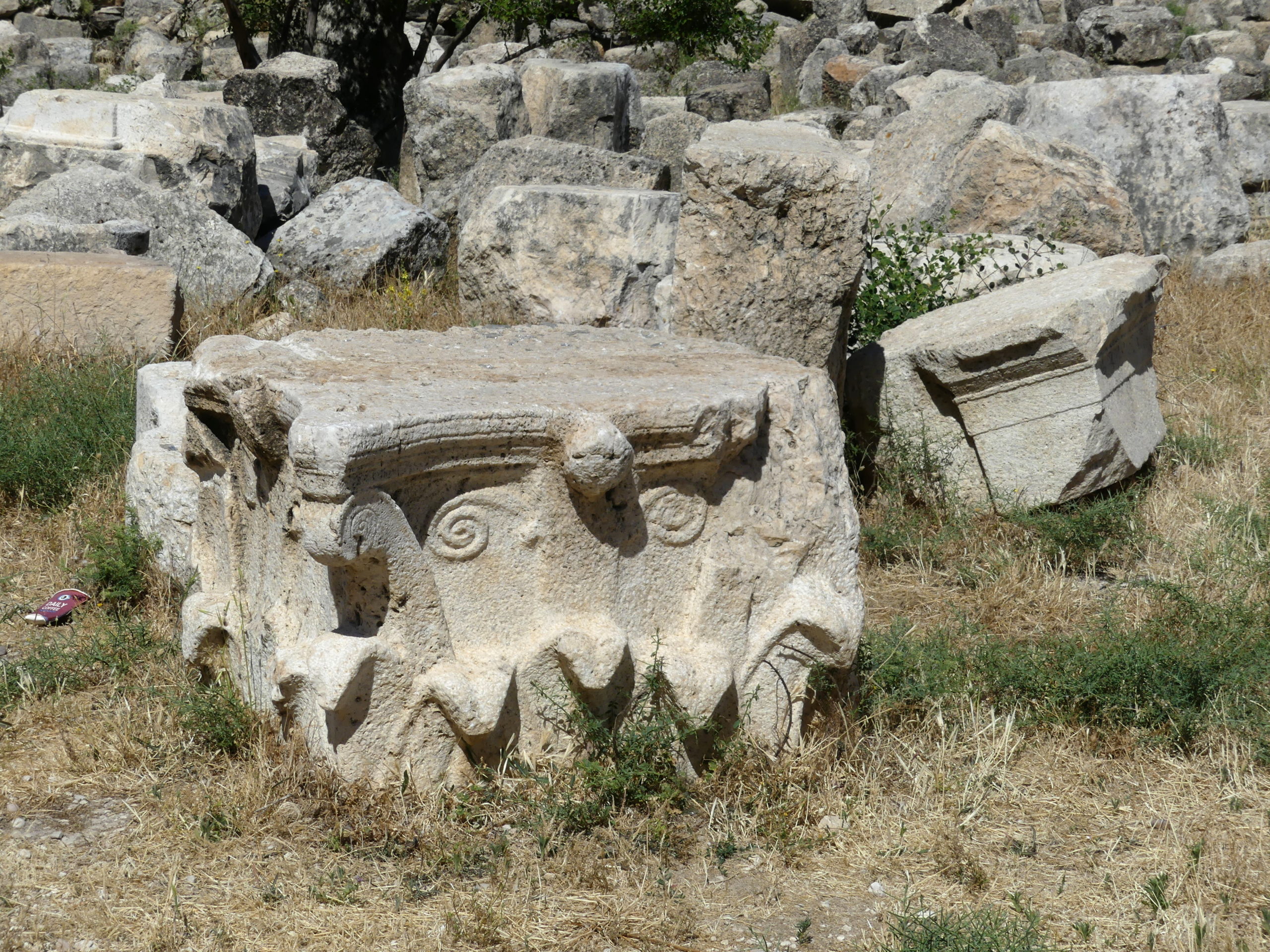 Before the villa collapsed, on the frieze around the second level, a host of lions ambled in relief. Of the few that remain, this one is the best, depicting a striding lioness accompanied by her cub.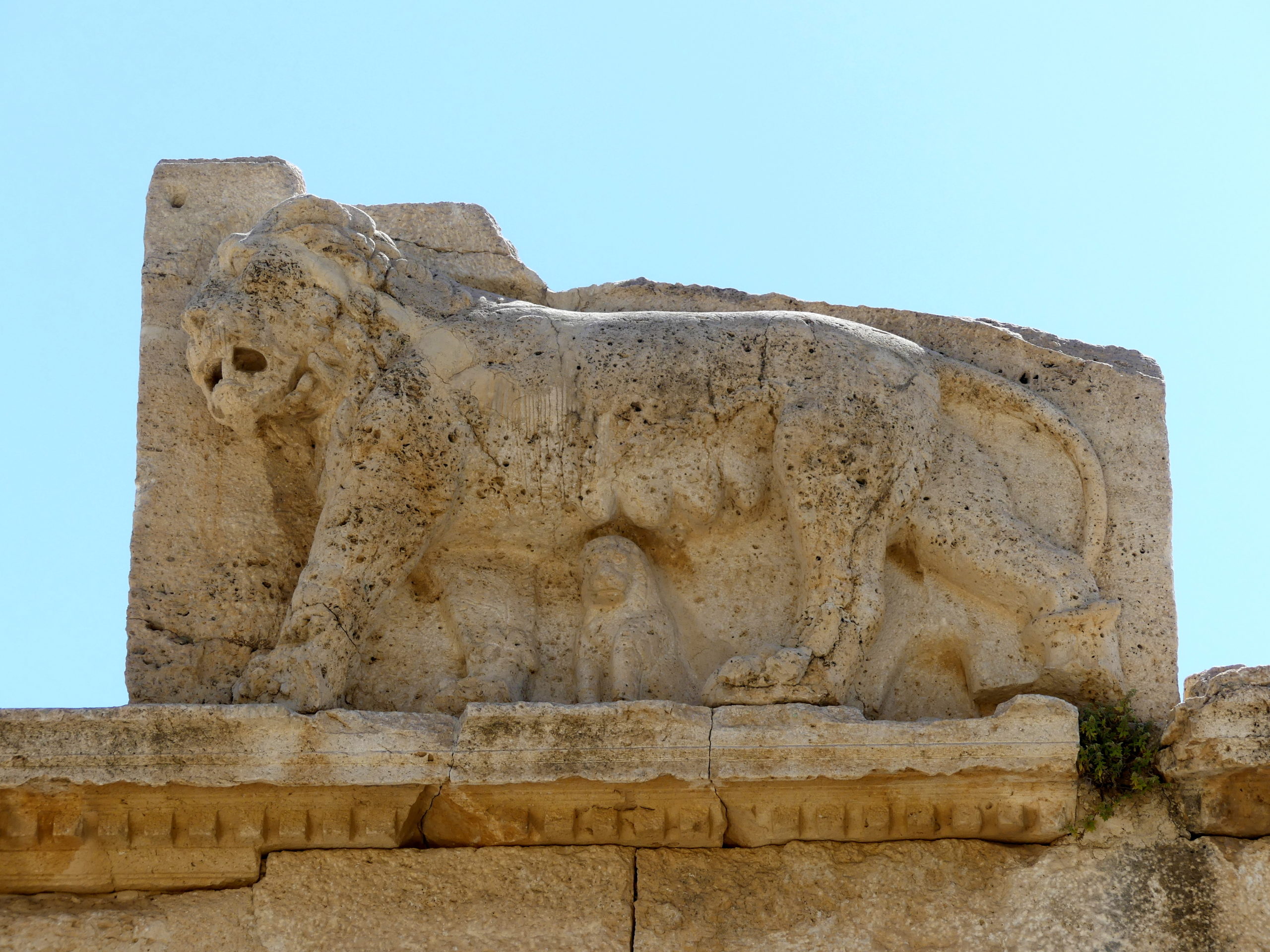 We could not enter the interior. The gatekeeper said it was officially closed for another few weeks. We clambered up an iron gate at least to peek inside.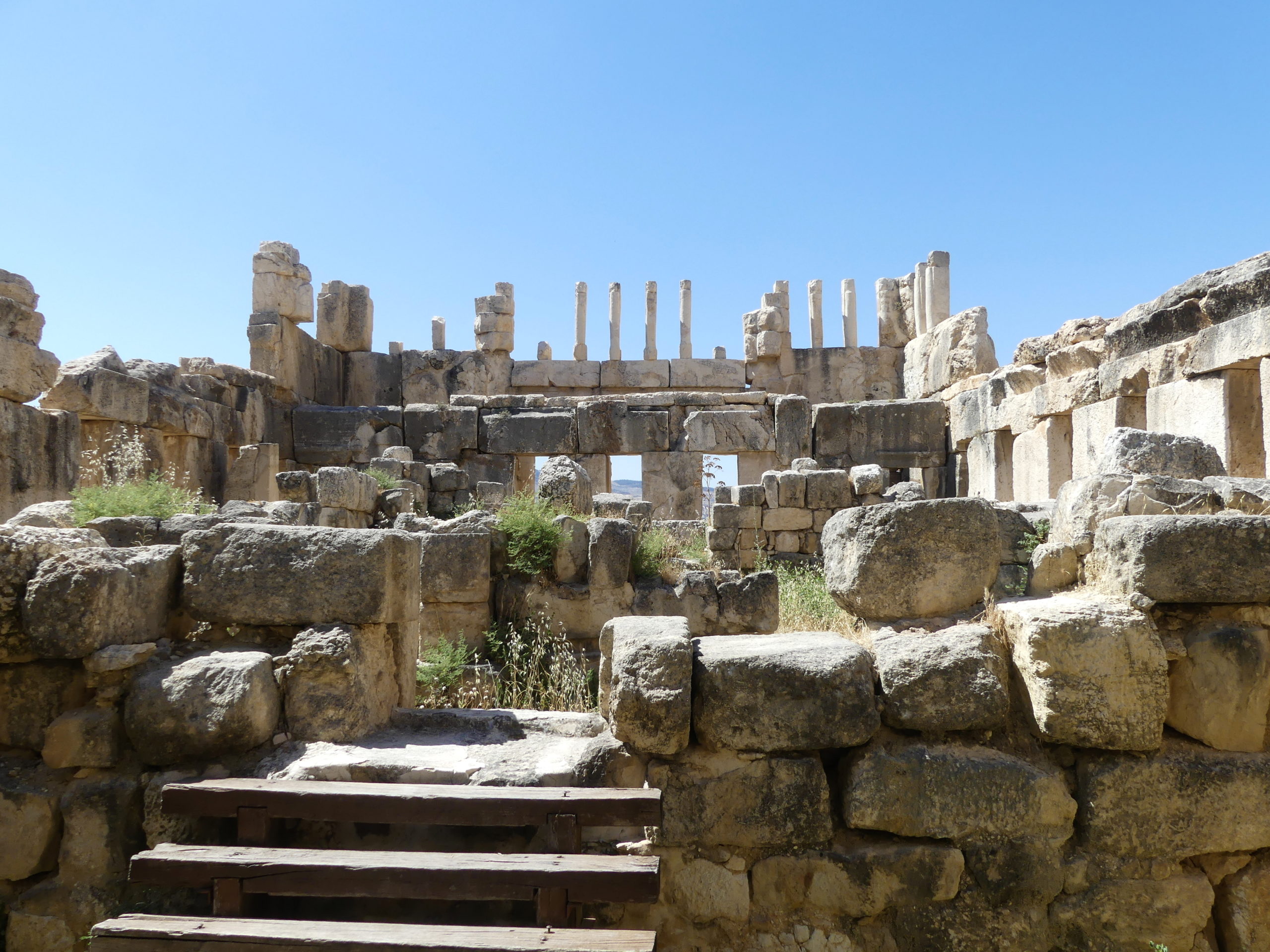 Through the valley, after our villa visit, we walked for a while along the Jordan Trail, which crosses the entire country. Then, after twisting steeply by car down narrow roads some 750 meters to the Dead Sea below, we found that truly dead in activity.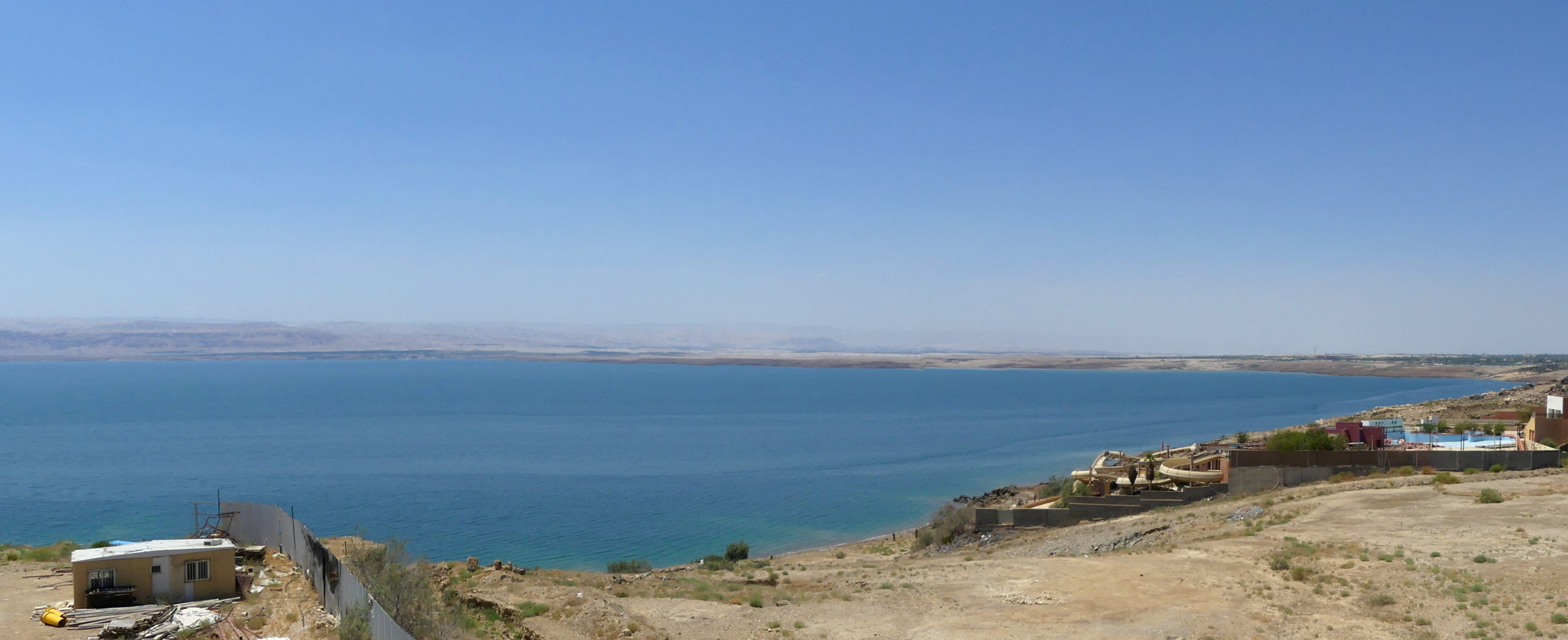 Many hotels had been assigned to quarantine returning Jordanian citizens; others were closed as no foreign tourists could come. The pub to which our friend Jameel first took us four months earlier had only 10 visitors and as many servers, where before hundreds of patrons had crowded in.
(To enlarge any picture above, click on it. Also, for more pictures from Jordan, CLICK HERE to view the slideshow at the end of the itinerary page.)