A not so usual celebration of Eidh
The festival of Eidh al Fitr has passed, as has the coincident 74th Year of Jordanian Independence. It has been a relatively quiet time compared to the usual all night celebrations and gatherings with family that mark the end of Ramadan. For this year, anyway, most of the usual traditions had to be suspended.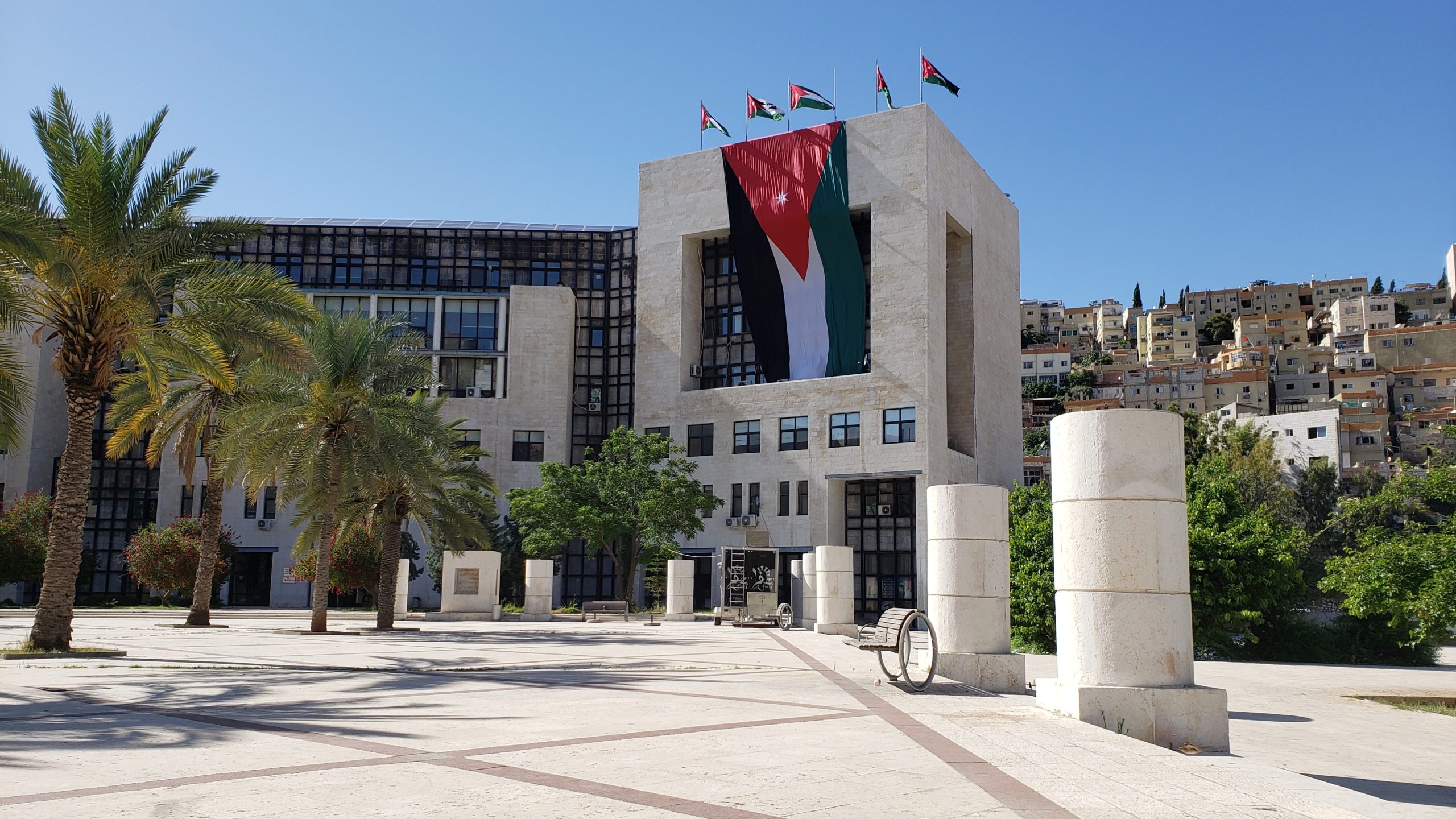 The Jordan Times cited one Jordanian who noted how rules were reversed: "To show love is to stay apart. To show people that you care about them, you must stay away from them."
Now that Ramadan has passed, however, bit by bit Jordan is opening up its commercial activity, if not its social activity. It's hard to find stores that have not opened within the downtown area.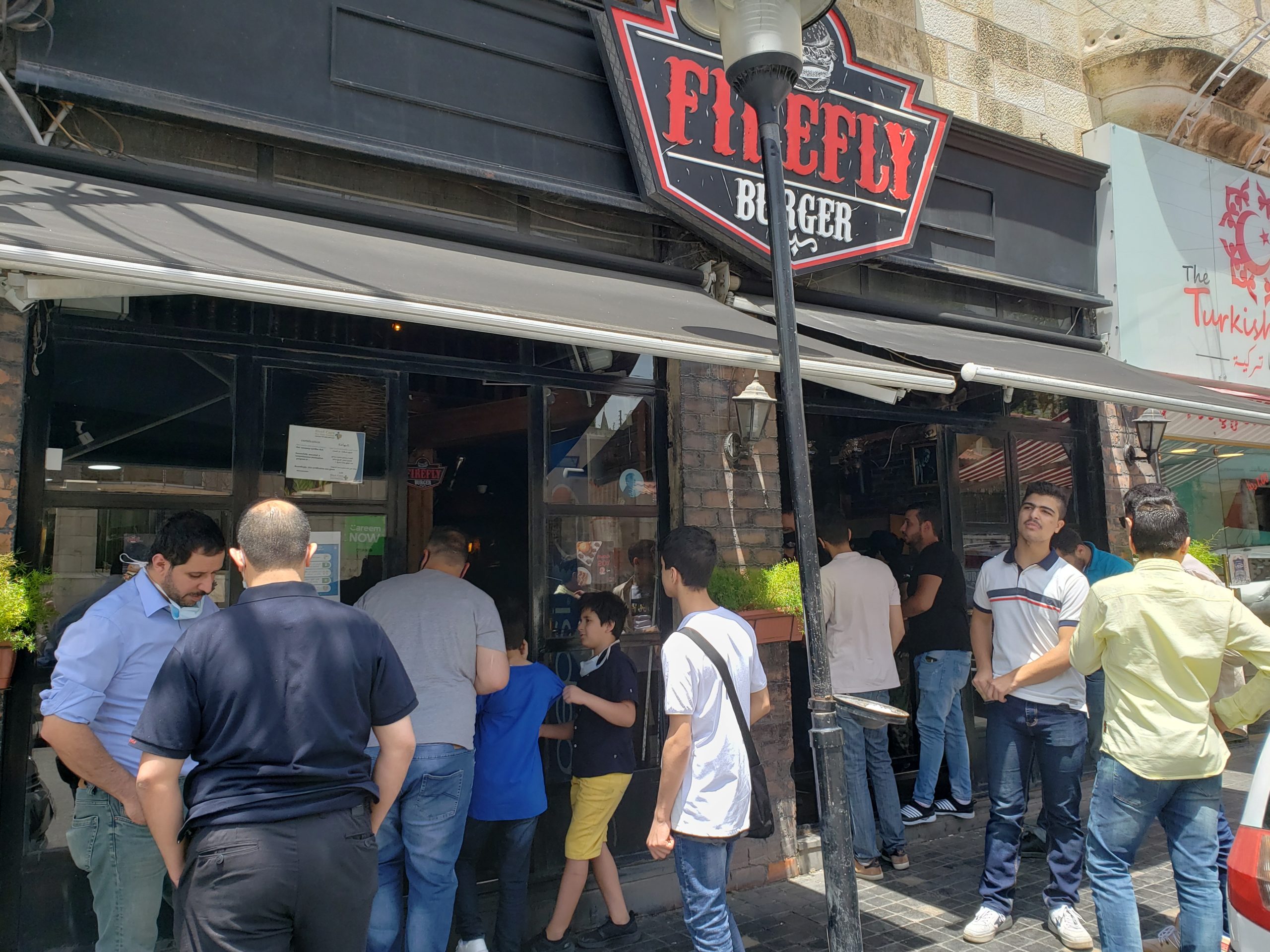 And restaurants are hard at work serving food at their doorsteps or by delivery. Religious services are about to resume in a limited way, with mid-day Friday services at mosques and Sundays at churches, but with distancing guidelines in place.
Cafes and shisha bars will soon re-open, as well as restaurants for dine-in service. Even liquor stores are back in business. But socially we remain limited, as curfew applies all evening from 7pm till 8am and travel is restricted to one's own governorate (or county).
Tourist sites remain closed (with Petra taken over by archaeologists), but then again there are no tourists. After shifting flight reservations to 2 June, then 16 June, we saw that the Amman airport will remain closed at least through June. So we will be staying for another month, for sure. However, we are resolved to find some new stimuli. We found, for example, a surprisingly long and quiet walk along the main boulevard through town, past the City Hall and through a tree-lined park.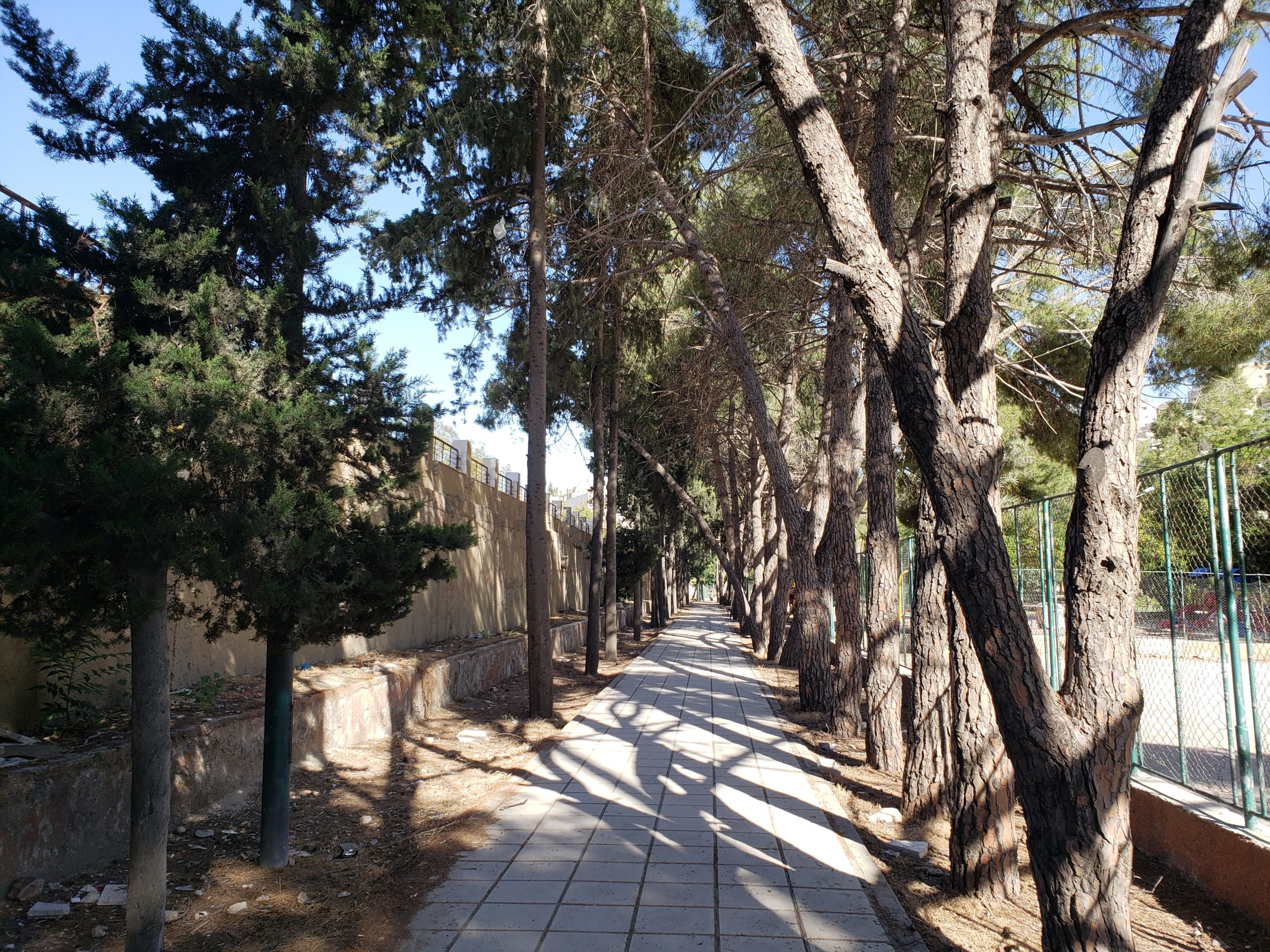 We also discovered that we can walk the part of the country-long Jordan Trail that is within the governorate, especially in the vicinity of the historical site of Iraq al-Amir. This is a grand Hellenistic temple we missed during our travels, but is still closed to visits. We plan to do it this week.
Jordan has returned to zero cases of community transmission of covid-19. It successfully faced down the challenge of an outbreak of virus (up to two dozen daily cases) caused by two truck drivers. One of them had violated both his self-quarantine and the prohibitions on large groups, celebrating the fast-breaking meal of iftar with 35 people. Fortunately, the government acted surgically and with precision as to the quarantined. It did not overreact by closing down the economy again. Further, to help ensure the virus stays under control, it continues to test many thousands of people daily within the groups traceable to the infected, and at random across the country.
We are all becoming laxer in observing virus protections. Many people in the streets and stores still wear masks, but most do not, it seems. We have even forgotten to put them on occasionally. Barry dared to have his hair cut last week; it was a capable job though Barry's definition of medium length did not quite match the barber's sheep shearing experience. The barber did not have a mask, so that felt awkward in several ways…at least the time together was short.
We met up with a fellow expat for some conversation and gelato, though we mostly kept a good distance apart. And we delighted in a delicious fatteh breakfast hosted by our good friends Hosam and Hoda – bread, hummus, chickpeas, with dollops of labaneh, hot sauce, and parsley.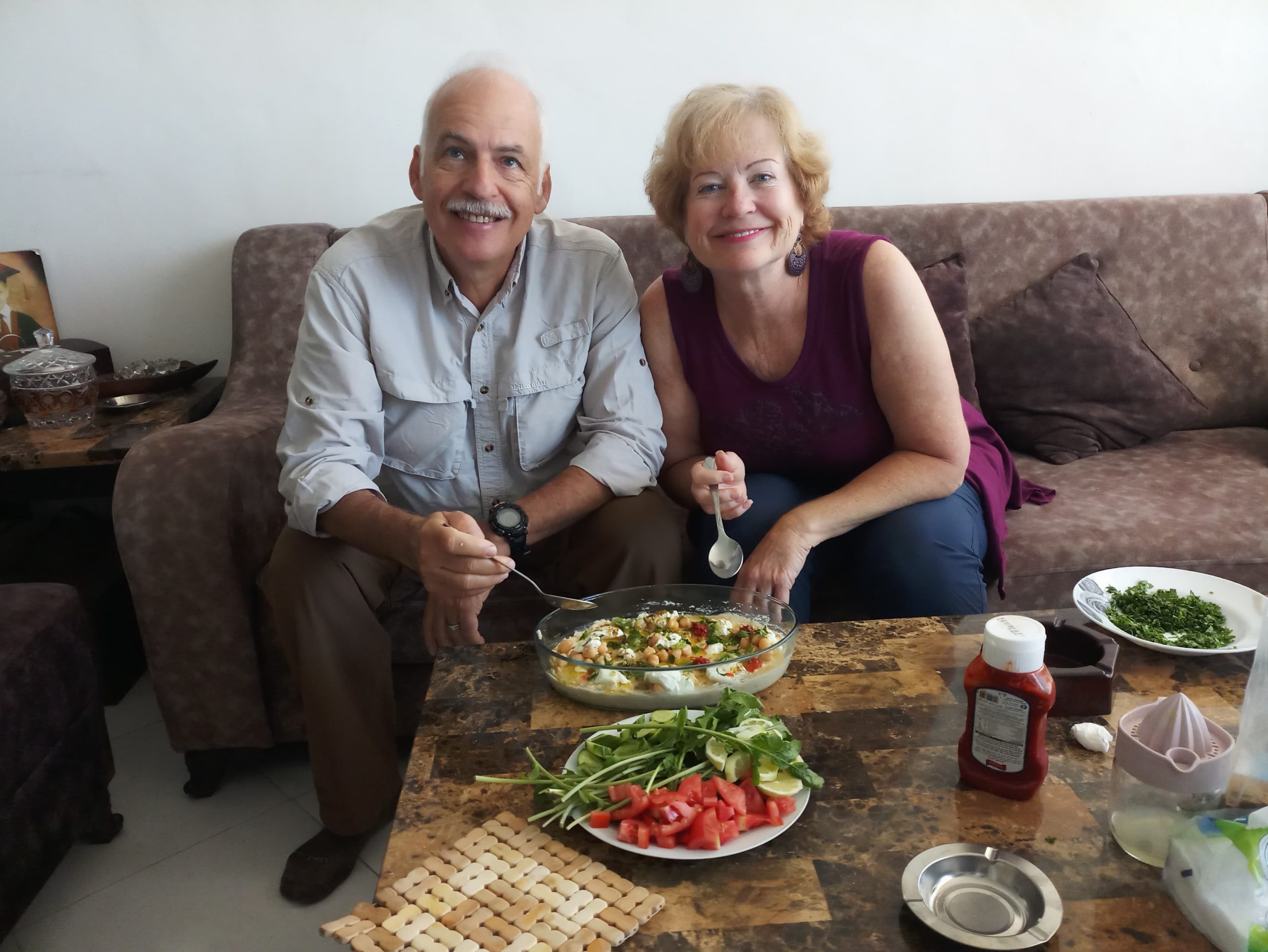 We all believe that the government's diligence and ongoing efforts are keeping us safe enough to relax a bit, if not fully return to the old normal.
Ramadan is the time for charity and giving freely of oneself for the happiness of others. Gifts of food and money to one's needy neighbors are common, as are the traditional token gifts of money (eideyyatt) to children. The virus has certainly given the leadership a chance to support the less fortunate, mainly those most affected by the economic disruption. A food basket program has been nourishing underprivileged Jordanians as well as hundreds of thousands of refugees from Palestine and Syria. A quarter of the population, about 2.5 million, have received financial aid, including unemployment.
As the King noted in his holiday message to the nation: "We have been physically distant, but our hearts and goals have grown closer, so that we can succeed." That is a more profound celebration we have been thrilled to share with Jordanians.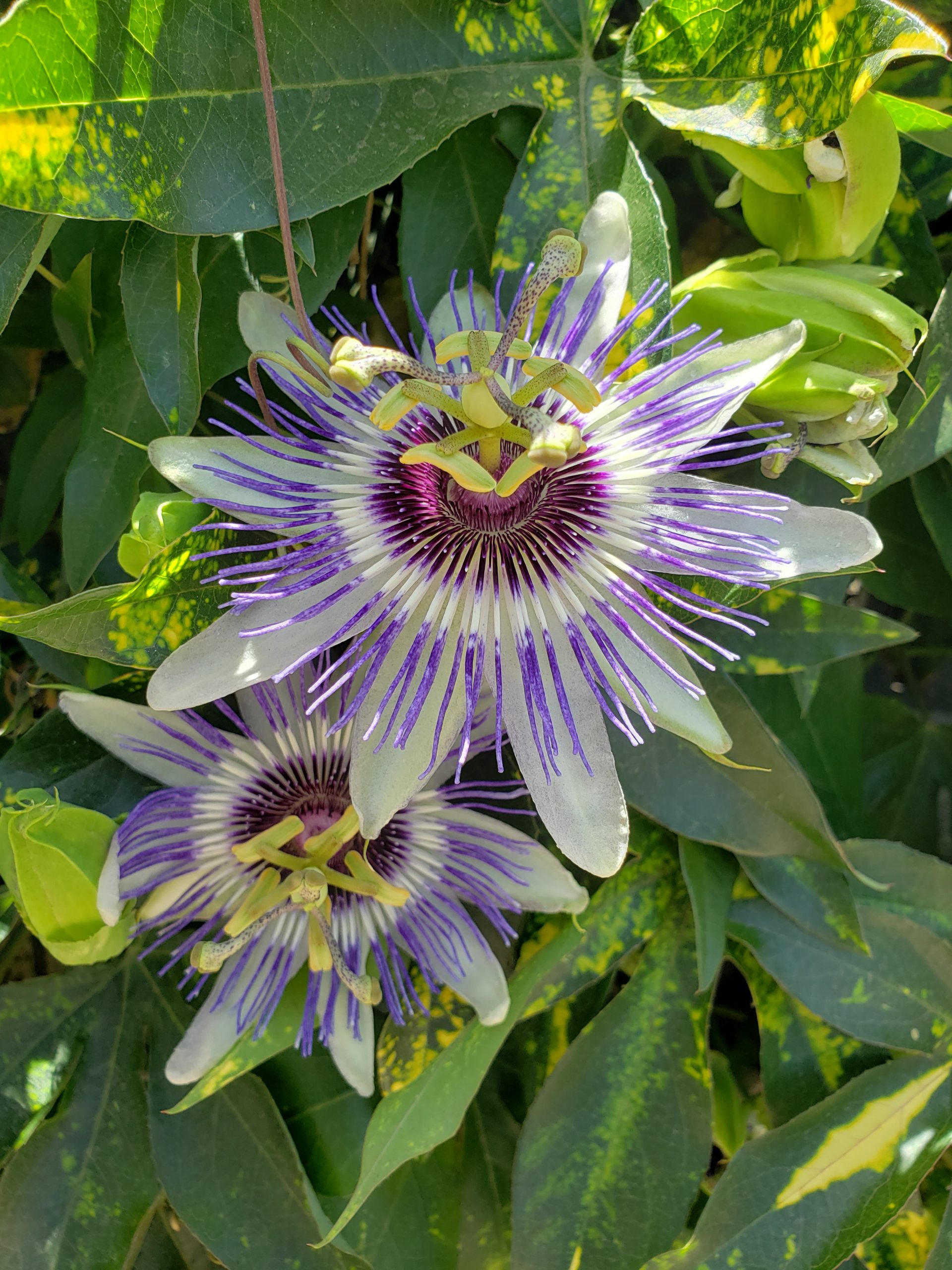 Be safe and stay well!