Day 28 of Jordan lockdown: Choices…
We needed to make a choice during the last few days, a choice of whether to leave Jordan for Portugal or stay, most likely through the end of Ramadan on 23 May. On the leave side, we had our emotional attachment to living in Lisbon and being that much closer to the kids in NY. But the number of items on the stay side persuaded us to remain: the cost ($7000+ air fare; much more expensive accommodations in Lisbon); the hassle (two extra stops and a likely change of airports in Paris or London); and all this for not much change in freedoms (Portugal requires an initial 2 week quarantine and foresees a similar lockdown for the foreseeable future).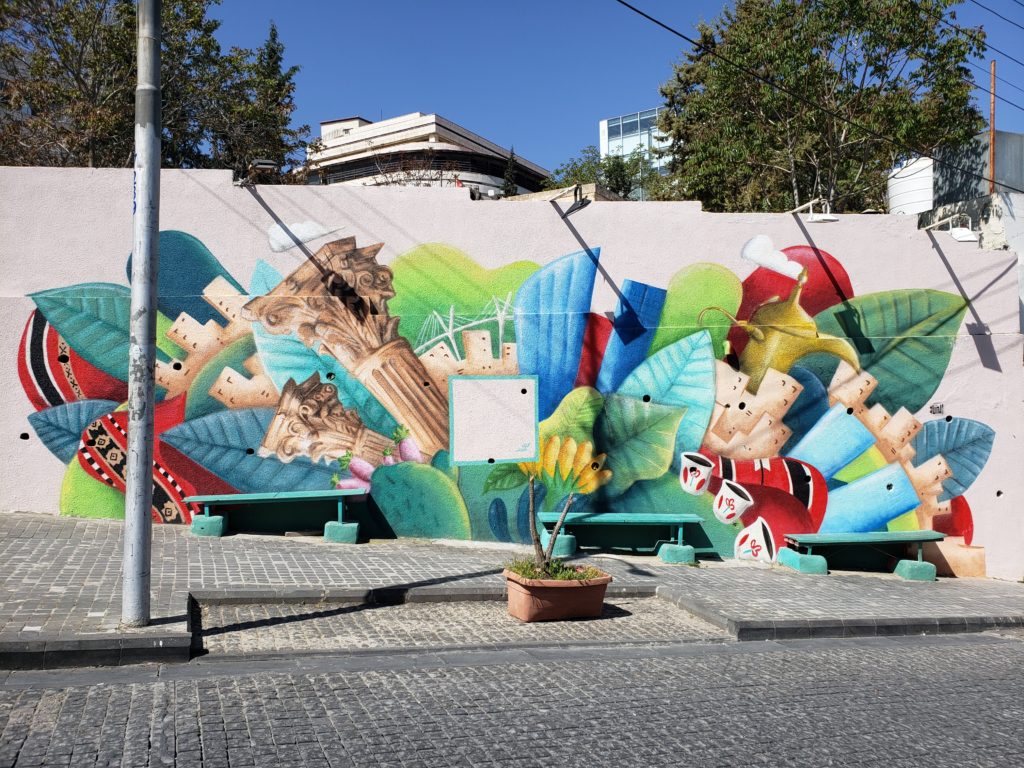 And then Europe is still struggling to control the viral outbreak. Portugal seems to doing better than most EU countries, but nowhere near as well as Jordan. Over the last 5 days, Jordan has seen an average of only 5 new cases per day.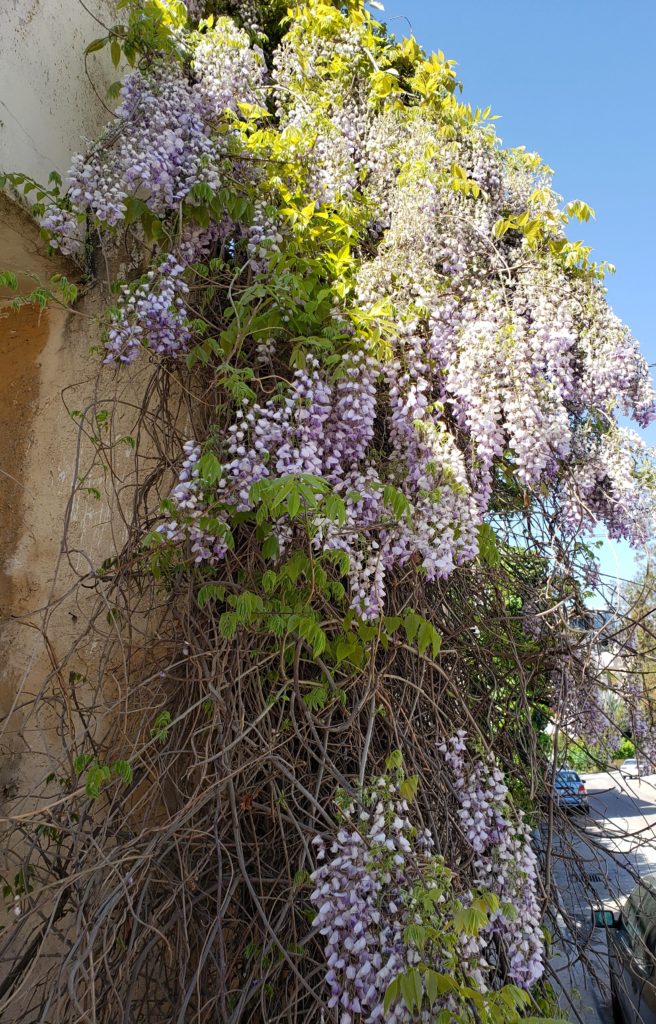 Our regular activity has continued: exercise with our stretch bands, sunning and gaming on the deck in the spring weather, reading, streaming of music and movies, etc. Plus many, many lively conversations with friends and family.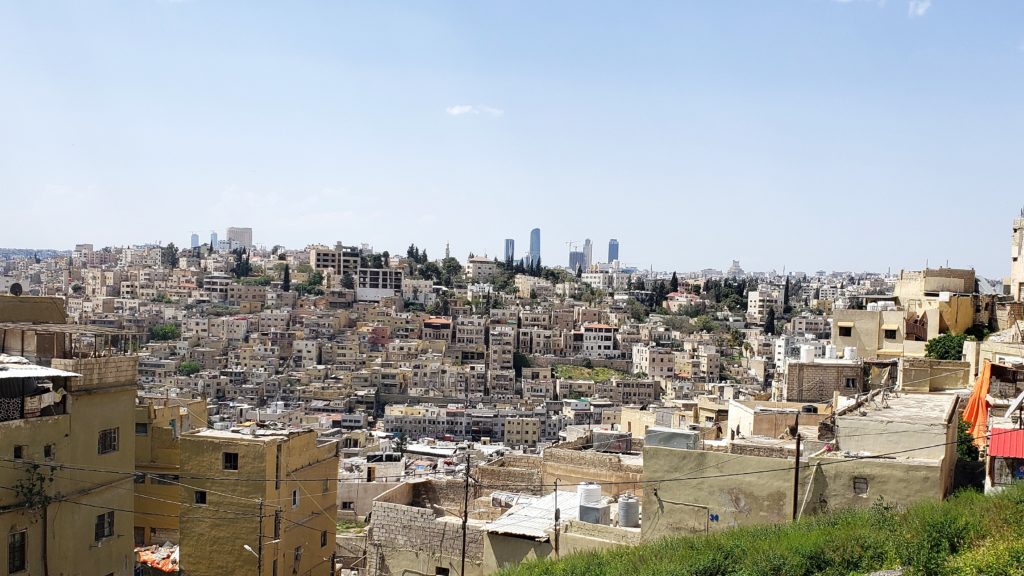 Yesterday, we did a 200 meter (660 foot) climb uphill and down, finally trekking over the Al-Ashrafyeh hill that dominates our porch view.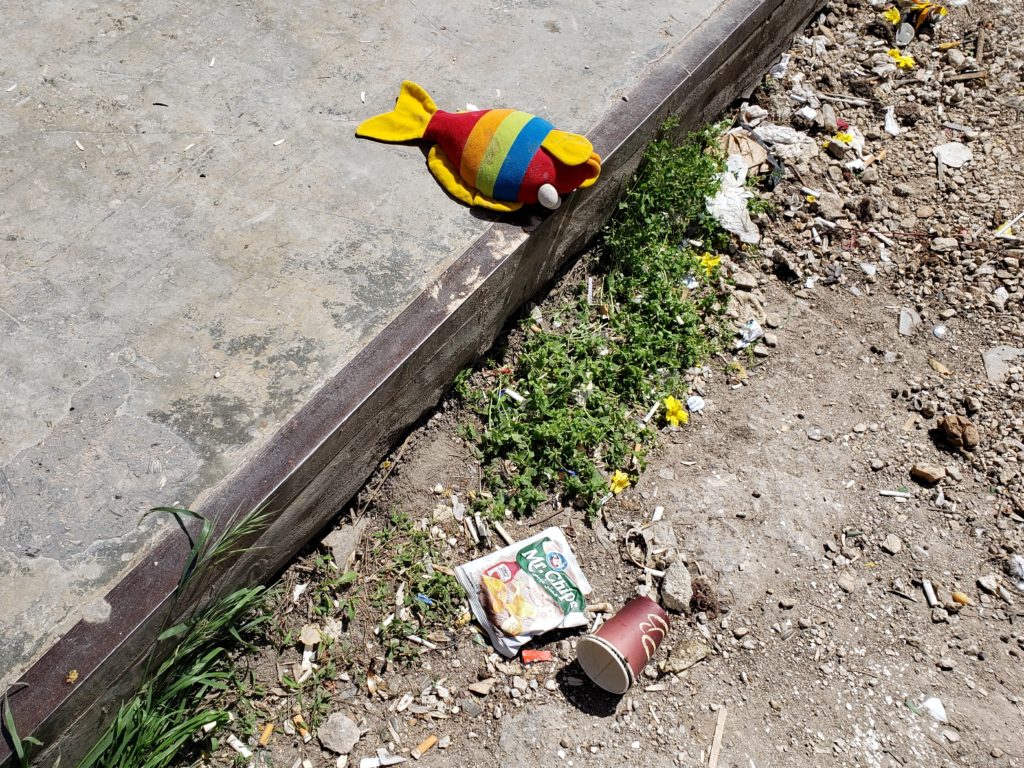 Barry has had the opportunity to catch up on some long deferred music listening, ranging from Sondheim to opera, the Berlin Philharmonic archives to George Crumb and Eric Whitacre. Nancy has dived into learning Portuguese.
Finally, with so many food choices and staples available from our local mini-markets and some hard fought orders from specialty stores, we've been able to cook a lot of our favorites. On the menu over the last week have been chili-adorned deli slices with cheese, bell peppers stuffed with mushroom and spinach, falafel, flatbread quesadillas and (even with some approximation of the right ingredients) a tangy version of spicy Szechuan eggplant.
Meanwhile, from a spring-like Jordan, we wish you continued good health and safety. E boa sorte!