Day 7 & 8 of lockdown: The routine and the effect of irresponsibility
Day 8
It seemed to us that the government here was doing a good job on covid-19, but it's now semi-official as a British paper and National Public Radio (NPR) in the US have acknowledged the quality of the effort here.
The NPR story also noted an egregious outbreak in the city of Irbid, the second largest in Jordan with 2 million people. Health officials have traced one-third (ONE-THIRD!) of all the confirmed covid-19 cases in the whole country (now at 230 cases) to one Canadian woman. Already infected, but before the policy of quarantining all arrivals, she flew here two weeks ago from her country with her 2 year old, who is now also infected. Why? To be married at a large family gathering in the city. Flouting all the prohibitions about large group events, she and her family have drastically accelerated the threat for the entire country. And now the whole city of Irbid is cordoned off, under military control.
We checked the dates and realized we were visiting Irbid at the time of the wedding but long before the virus could spread. Yet, with Irbid less than a few hours from Amman, the virus could have readily hitched a ride back to this city with a wedding attendee.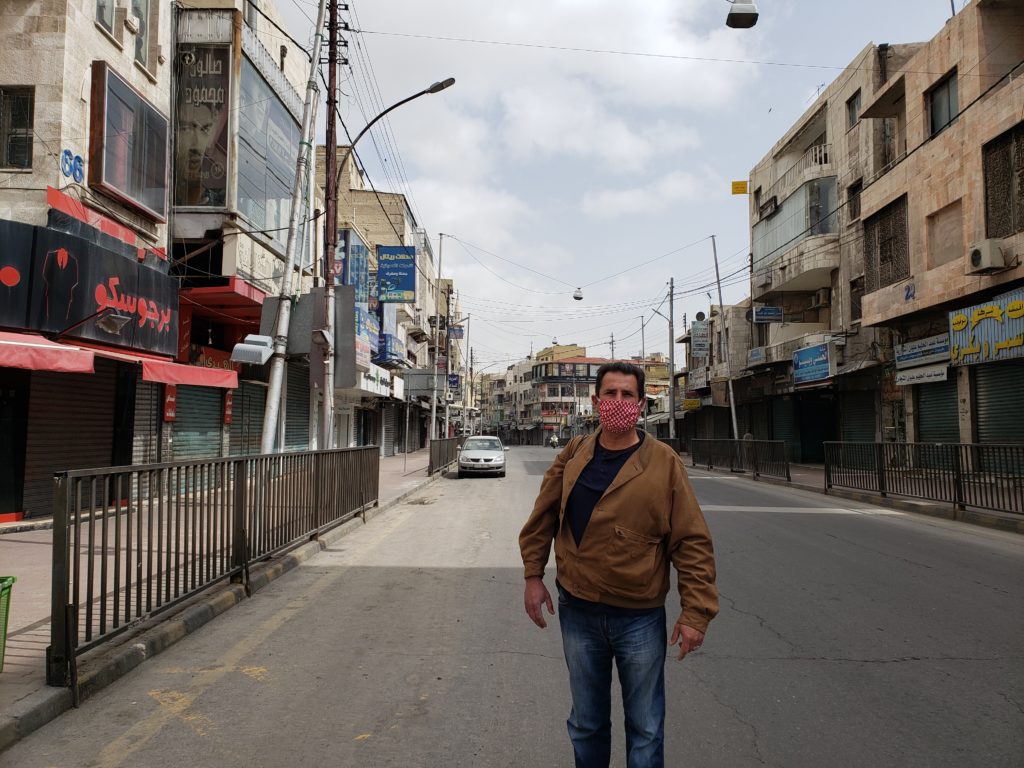 Today, we ventured out to purchase a few things on a very quiet morning in the city and, once back, disinfected containers and quarantined some items for 3 days. We were also lucky to bump into our good friend Hosam, our knafeh-maker, wearing the Bedouin style mask he found for all of us. Generally, we're aiming for gaps of two or three days between shopping excursions. This schedule should be easier to follow now that the government has sanctioned home deliveries of groceries from over 2300 stores, with dozens of large supermarkets and stores geared up for online ordering. We heard, however, that most stores have sold out of their stock of cigarettes, a cause for panic in this tobacco-loving country.
One governmental rule of interest – one we had not heard about anywhere else – was the banning of vehicles on the streets. The idea, we think, is to limit the spread of the virus from one neighborhood or district to another. In other words, shop locally! More than a thousand cars across Jordan have been impounded for a month, along with fines and possible jail time.
The only exceptions to the government vehicle ban are deliveries to ensure that supplies reach the stores, or emergency transport. At the market today, we saw about a dozen trucks keeping the supply lines open. At one very nice bakery, for example, we have seen guys hauling sack after sack of flour into its back room. Though you can only squeeze a few buyers in the store at any time, the walls are lined with a large variety of bread products. Thanks for the flour, guys!
Day 7
Today we kept up with our usual routine while the Jordanian government continued its somewhat loosened lockdown, allowing people to walk to neighborhood markets and pharmacies.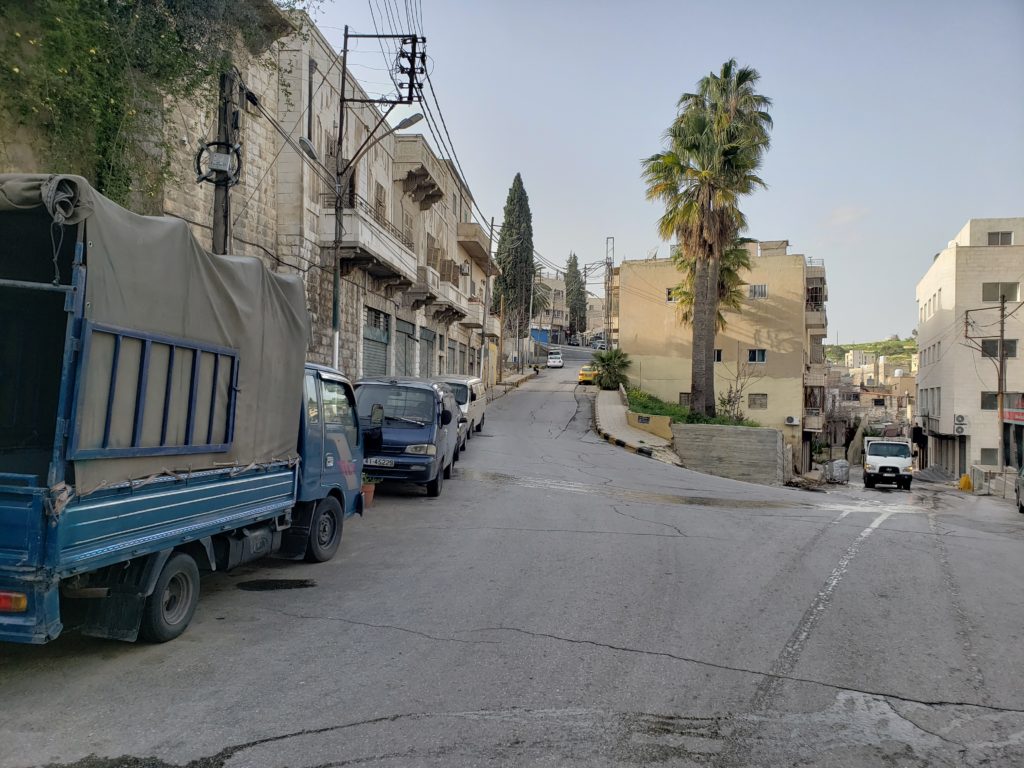 It is Friday, the Islamic equivalent of Sunday, a day of prayer and rest, so the streets were very quiet. People did appear occasionally laden with bags of goods. Some kids skateboarded on the sloping streets. But we laid low, working on various matters, keeping up with the news, and sunning on our deck for a couple of hours.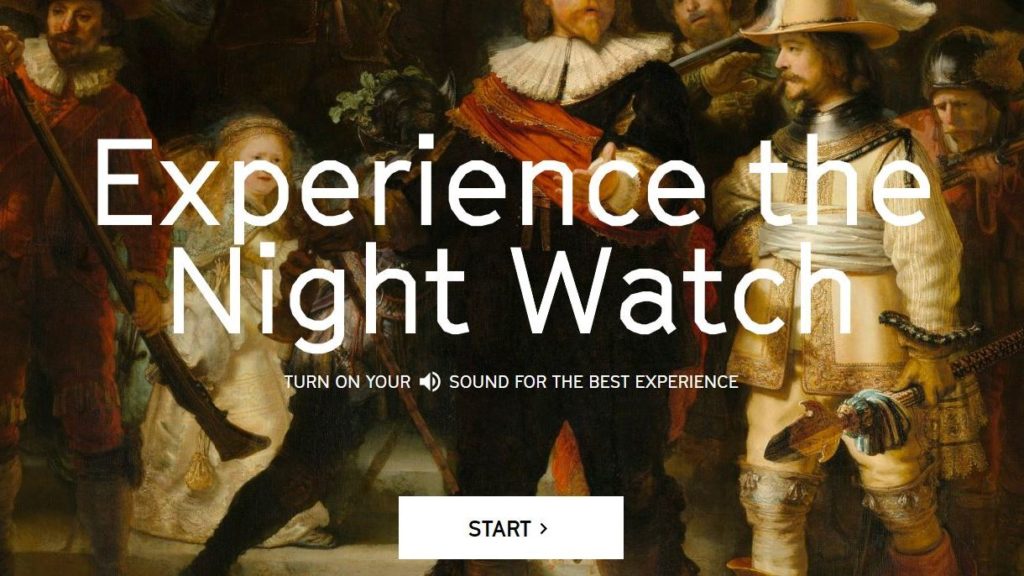 We can enjoy the morning sun later in the day now as the clocks moved forward in Jordan last night. Tonight we plan to enter the Amsterdam Rijksmuseum for an interactive tour of their most famous painting, Rembrandt's The Night Watch. We enjoyed seeing it in person earlier last year, but are glad to revive that experience.
We were a bit surprised to hear of 40 new cases of covid-19 here, bringing the total above 200 in a country of 10 million. Though not a lot, it's a large increase that the government is eyeing very carefully in light of the looser curfew restrictions. Because health officials zealously track and confine these cases and their contacts, we know that most came from two identifiable clusters, most of whom were already in quarantine. We all hope, therefore, that the jump in cases is an anomaly.
Meanwhile, according to an overnight survey, over 95% of Jordanians think that government actions are in the right direction, including the lockdown. An overwhelming majority also think that fellow citizens are doing their part and abiding by the limitations. 80% are optimistic about the future. We seem to be conforming to local stay-at-home culture, as 65% of them say they are on the internet, around 20% of them percent cook, 20% watch movies at home, and 20% loaf about.