Punta Arenas is the very end of the line for driving through Patagonian Chile, though one can drive across adjacent land into Tierra del Fuego, the land of fire. It's long been a commercial port and a final stop for weary travelers, even today, with a busy history driven by colonial dreams.
The city rises from the Magellanic strait, one of the passages between the Atlantic and Pacific oceans, and looks toward the end of the world. We stayed at a charming home up the sloping bluffs of the city with a vista somewhat like this one as seen from the hilltop.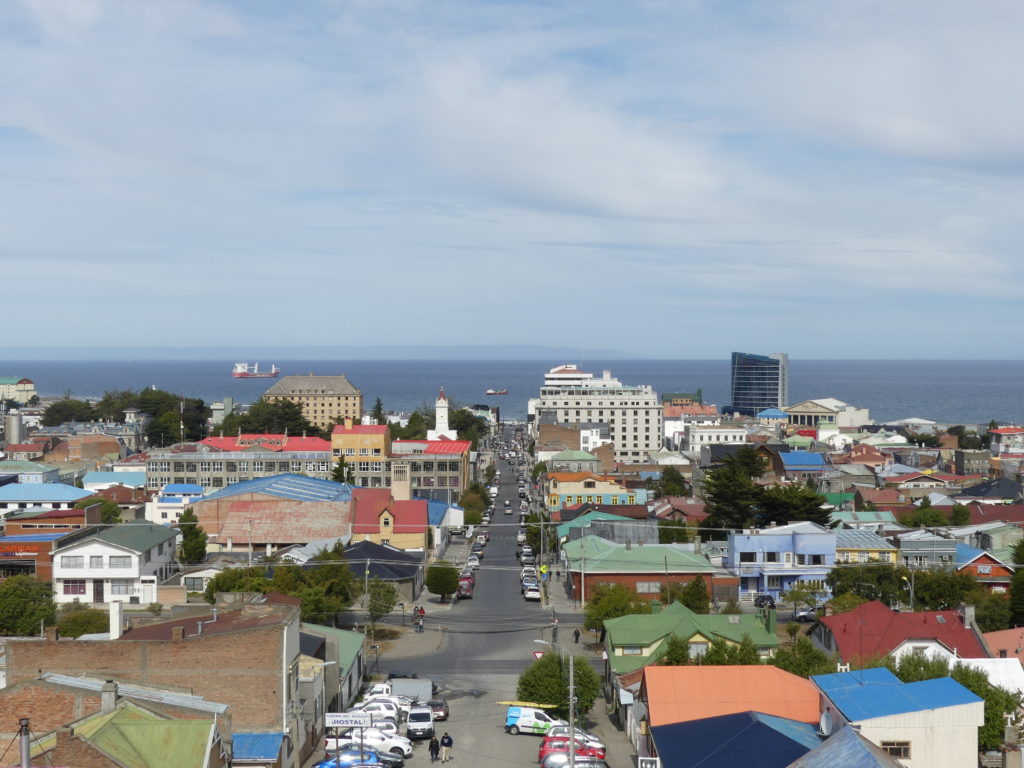 Yet many keep going southward to the end of the world at Ushuaia, Argentina – by road or fjord. Our original intent was to end at Punta Arenas and finish our Patagonian trip…but siren song from the Darwin Channel and Straits of Magellan lured us farther…to that world's end.
Punta Arenas' heyday was the late 19th and early 20th century before the Panama Canal usurped traffic between the Atlantic and Pacific oceans. So its central city is filled with the mansions of those who made fortunes from gold, trading or raising sheep for wool. The French-style dominated then so we felt we were strolling a mini-Paris at times.
The city occupies this more Italianate mansion, the Palacio Montes, on the main square.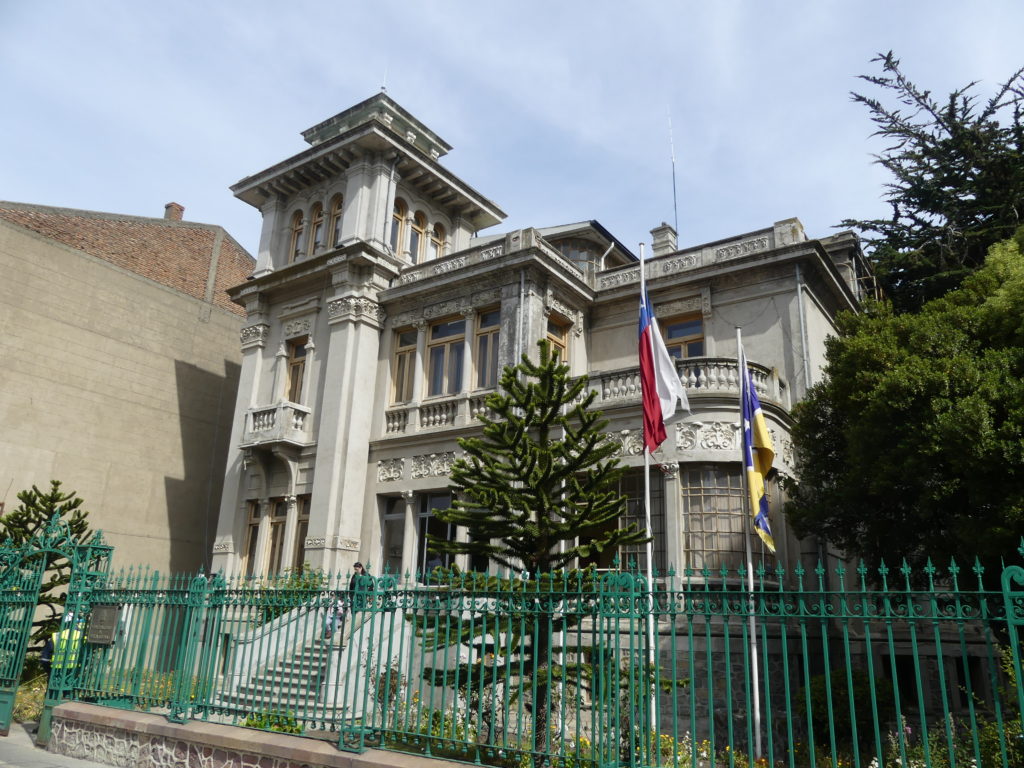 From one kind of wealth to another. A former mansion holds a banking center today, as well as the Chilean Antarctic research institute.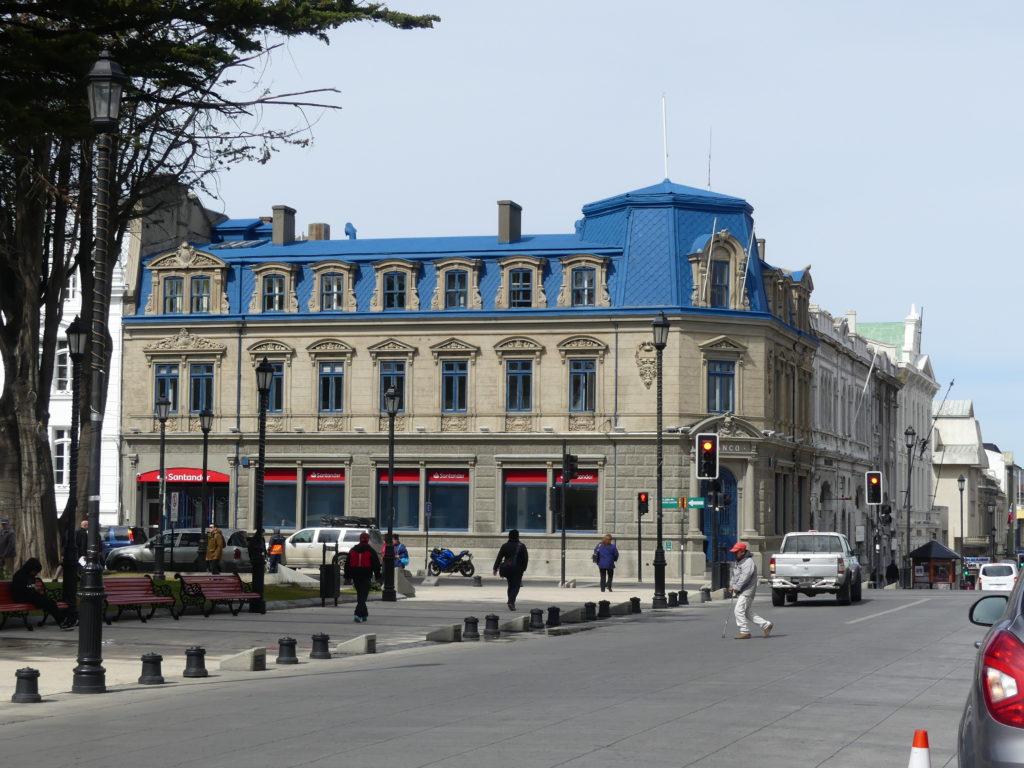 This still gracious Parisian structure faces the main square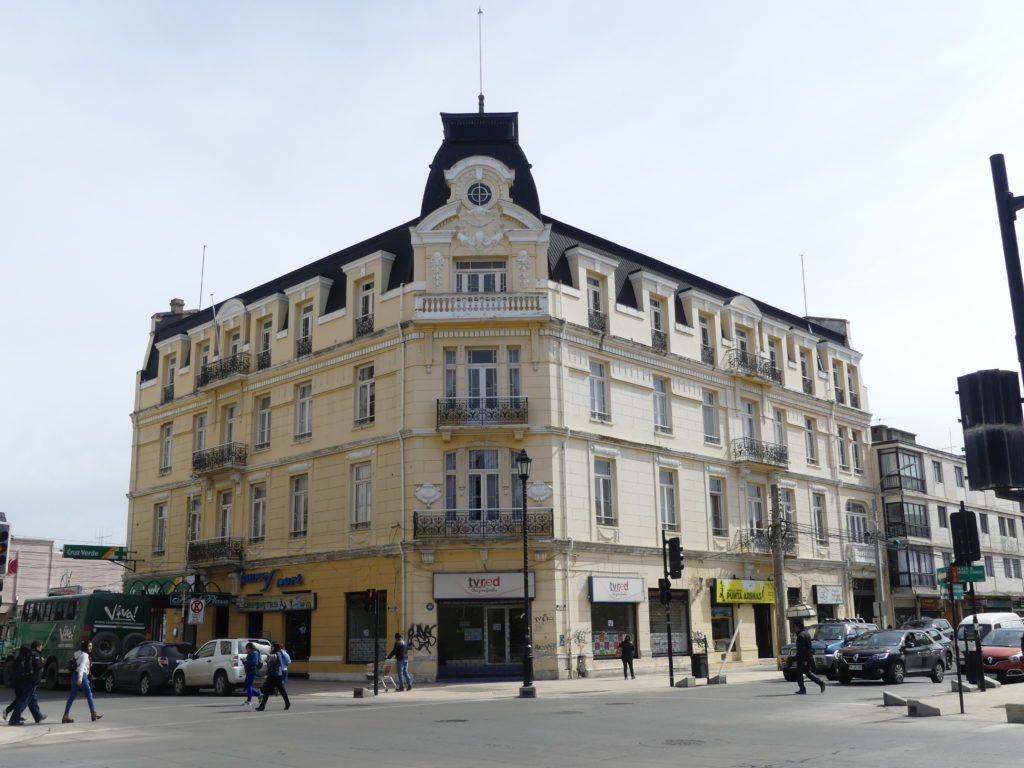 The Beaux Arts mansion of Sara Braun is now a working hotel, the Jose Nogueira (her husband's name).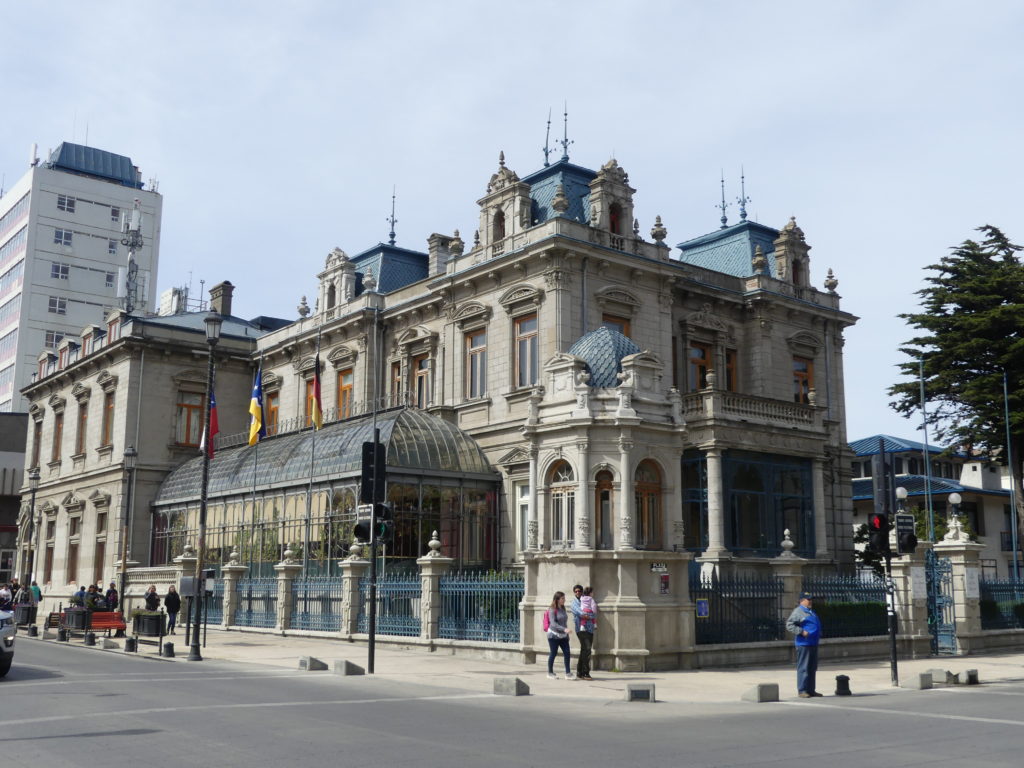 The turn of the 19th century governor's residence is a bit more austere, but still elegant.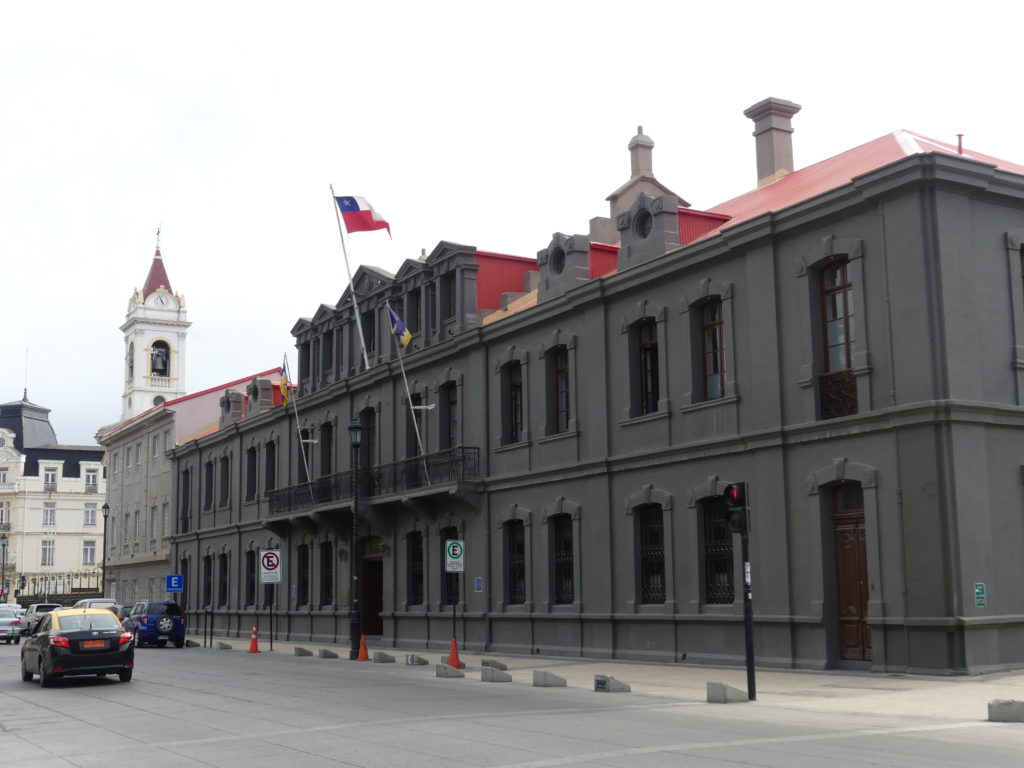 A few blocks from the center, Art Deco style asserted itself later in the 20th century as sheep raising flourished.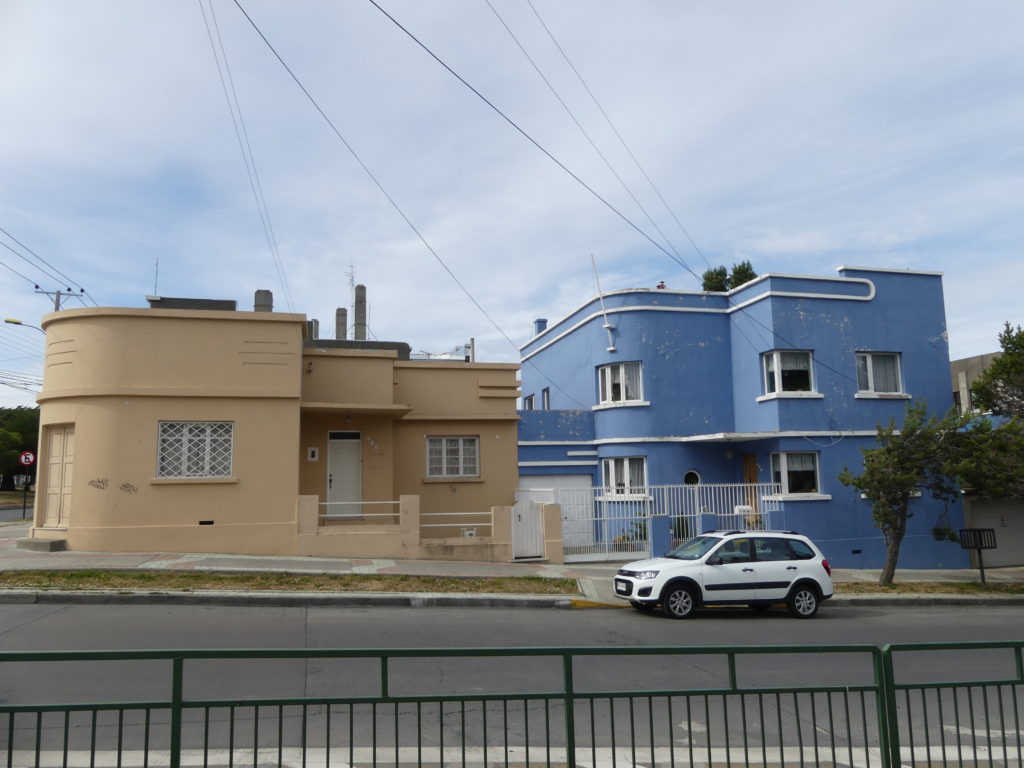 (To enlarge any picture above, click on it. Also, for more pictures from Chile, CLICK HERE to view the slideshow at the end of the itinerary page.)