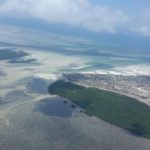 South Africans know it. Portuguese know it. Increasingly, other Europeans are discovering it. The 2500 kilometer long coast line along the Indian Ocean is a natural and tourist treasure.
In the south, the coast around Tofo offer limitless sandy bays, plenty of surf and parasailing opportunities, as well as world class diving. Migrating through are cavorting humpback whales and giant whale sharks – each easily found during water "safaris." From our vantage point, high up on a headland facing north and east, we saw dozens and dozens of whales, some quite near the shore.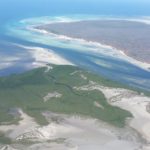 In the north, the attention shifts to the archipelagos, Bazaruto and Quirimbas. These are, in effect, peninsular extensions of the mainland that are largely covered by very shallow waters except for the highest sandy bits that are the current islands. During low tides, the waters can enlarge the island significantly and lower the level of the surrounding seas to just a meter in depth. These conditions cause seemingly unlimited sandy beaches, impossibly colorful reefs, as well as rich marine biodiversity now protected as marine sanctuaries.
Even on the surface – sailing in a traditional flat-bottomed, triangular sail dhow, or bumping along on a powerboat, or kayaking – the area's beauty is remarkable. We visited several of the islands: Magaruque, Bazaruto, Situ and Ibo. But we spent a lot of time in the water, north and south, where the marine life is plentiful and the reefs magnificent.
Here is just some of what thrilled us in those seas. The video lasts a minute, but shows overall why we love snorkeling and diving. Click the thumbnails to see the whole picture enlarged.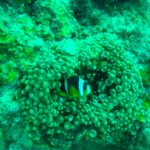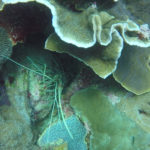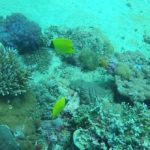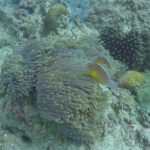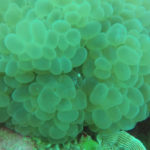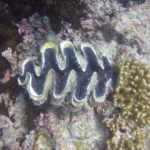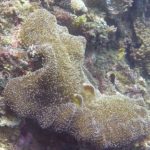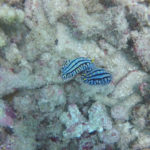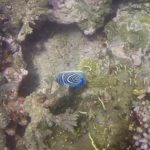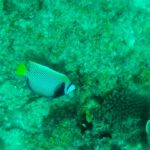 (Also, for more pictures from Mozambique, CLICK HERE to view the slideshow at the end of the itinerary page.)