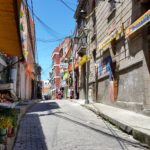 There are a variety of ways of orienting yourself in a new, major city. We've found that free city tours, now proliferating around the globe for out-of-towners, can be the best way.
You can do the hop on-hop off bus, if one is available, a kind of combination of highlight tour of the city and arranged transport. These can be expensive, but they do the job of getting you to important locations with some clue about what to see at those locations.
You can do a hopping tour yourself by hiring a driver/car or taxi for a half day or so, as long as you know where you want to go, or are willing to let the service take the lead. Alternatively, find out how the locals get about and take various forms of local transport instead.
In compact cities, with a basic guidebook or online resource, you can just walk, the best way to understand the layout of a city, absorb the ambiance, find the unexpected, interact with people, get some exercise, avoid traffic – as well as see the highlights of a place. For cities with a couple of centers, a combo of local transport and walking works well.
That's what we normally do, but the free city walking tours are now a resource we have begun to take advantage of. These are offered by volunteer organizations or by alternative agencies, typically at regular times daily at a central location. The only cost of a "free" tour usually is a tip for the guides, as you wish, perhaps $5 USD or so. In some cities, pay-per-tour agencies are pushing back on the free tour people so you might find a quasi-obligatory fee instead of free.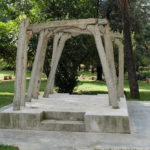 Our experience in Tirana, Albania, and La Paz, Bolivia, has demonstrated the advantages, other than the low cost. You learn how to get about the city and where you might want to return on your own, such as a museum or religious center or neighborhood. You gain basic and oddball information (like the indigenous'  forms of romantic potions and sacrificial rituals in La Paz), as well as useful history lessons (like our guide's personal story during the worst of the Communist era in Albania). Plus the guides usually can answer questions specific to your needs and direct you to resources. You can usually find other interesting tours available thru the same organization, like bike tours or gastronomy tours or underground tours, etc. Other agencies can offer similar specialty options, if these don't.
Trip Advisor is a good source for knowing if a free city tour is available where you are visiting. And hostels know as well. Hotels might prefer to hook you up with a paid tour, and get their cut, so perhaps are not the best resource. But then you can always walk into a hostel and ask their staff.
(For more travel tips, click here.)