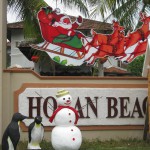 In other words, Merry Christmas from Vietnam! And from the North and South Poles combined…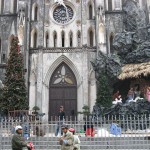 We'll be off the grid for a few days, including Christmas Eve in a tribal village and Christmas Day in a national park. We'll post some more when we're back. But don't miss our last post about Hanoi.
Meanwhile, enjoy the company of family and friends.